He was a child star!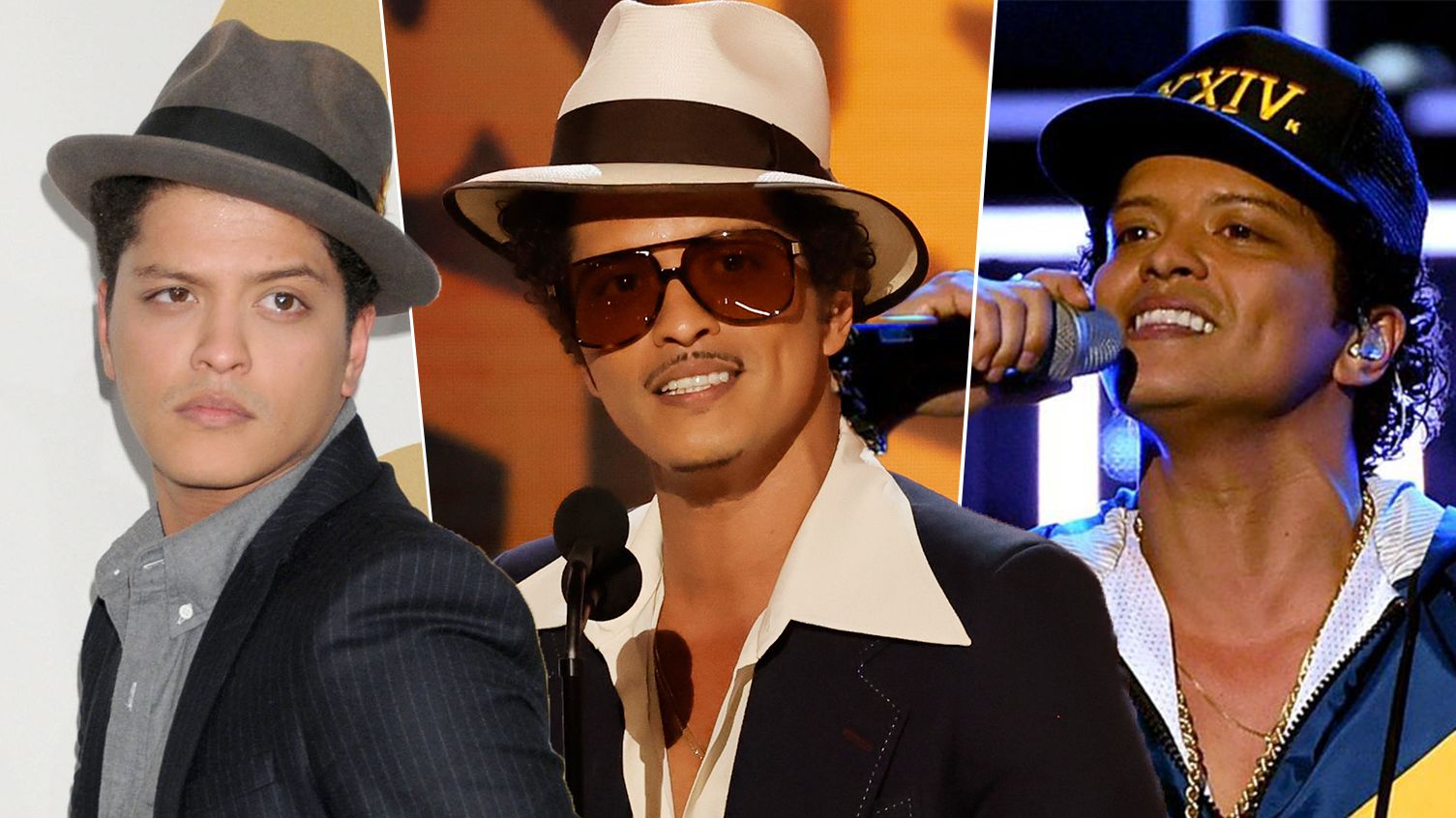 Author: Emma Dodds Published 9th Oct 2023
Bruno Mars had a fantastic 2022 – the singer, as part of his duo Silk Sonic (with Anderson .Paak), won four Grammy Awards, as well as opening the ceremony in April. As Bruno brought in the New Year with a salsa fiesta, it's clear that we can expect big things in 2023!
But where did Bruno's musical journey actually begin? It turns out that Bruno – real name Peter Gene Hernandez – was a child actor! Take a look through our Bruno Mars career timeline for more fascinating facts…
Bruno Mars' career: How did he become famous?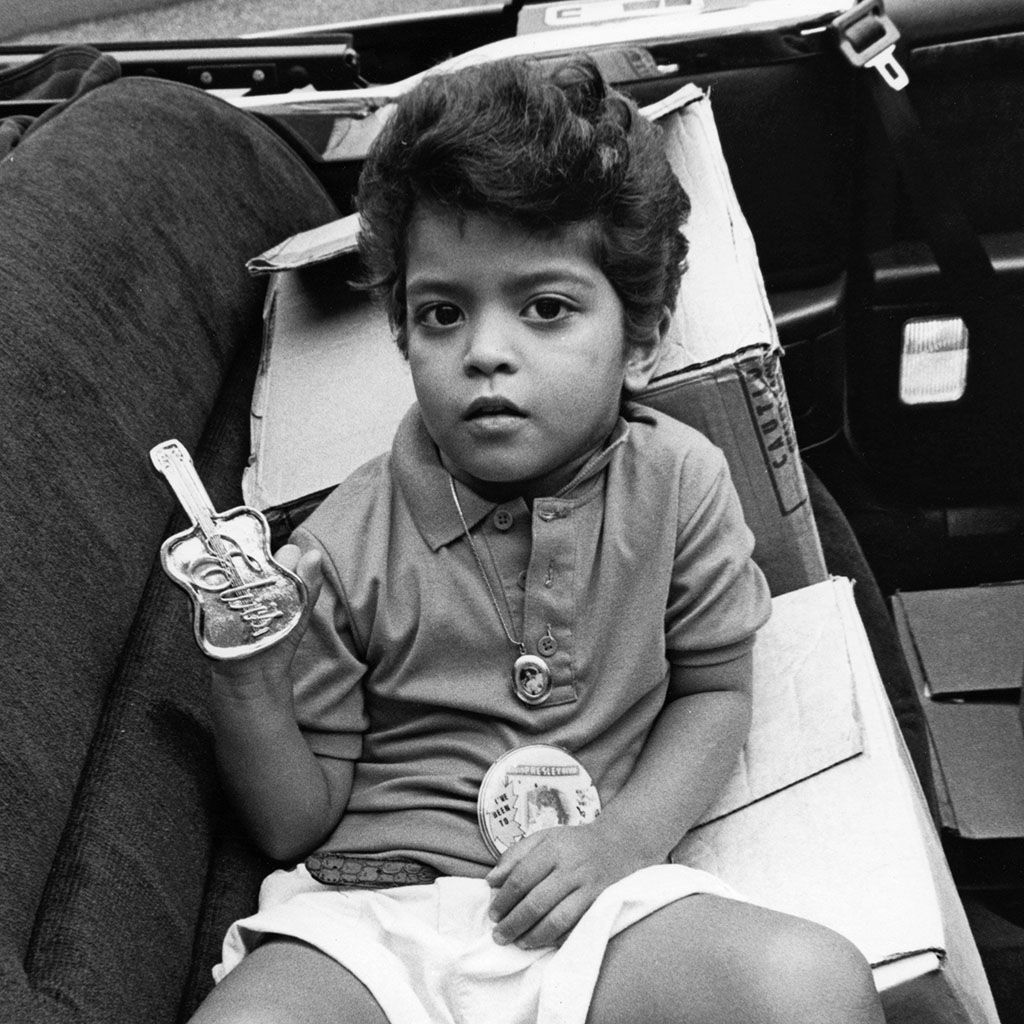 Bruno Mars in 1990 at the age of five working as an Elvis impersonator © Getty Images
Career beginnings
Coming from a musical family, Bruno was performing from the age of four with his family band, The Love Notes. He became well-known for his impression of Elvis Presley, which won him a cameo role in 1992 film Honeymoon in Vegas, starring Nicolas Cage and Sarah Jessica Parker.
He learned to play the guitar, and made a demo which his sister in Los Angeles played for Mike Lynn, head of A&R at Dr Dre's label. He moved to LA after graduating from school at 17, and although he was signed to label Motown Records, it didn't work out and he was dropped less than a year after the signing.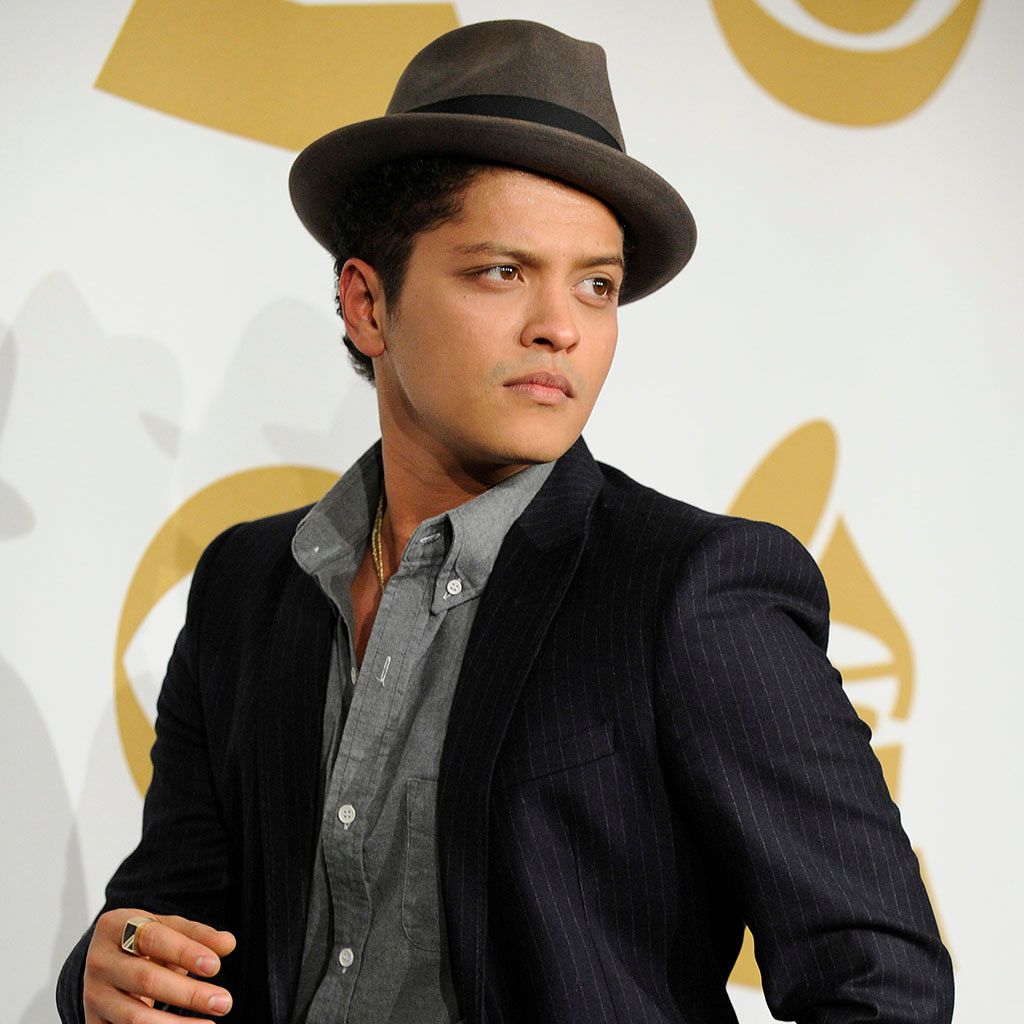 2005: Publishing deal
Bruno landed a publishing deal in 2005, and was mentored by Steve Lindsey at Westside Independent, where he started working with Philip Lawrence and the pair became songwriting partners. In 2006, Bruno ignited the interest of Atlantic Records, but they waited three years to sign him so that he could develop as an artist, and he used this time to become a record producer and wrote songs for other artists.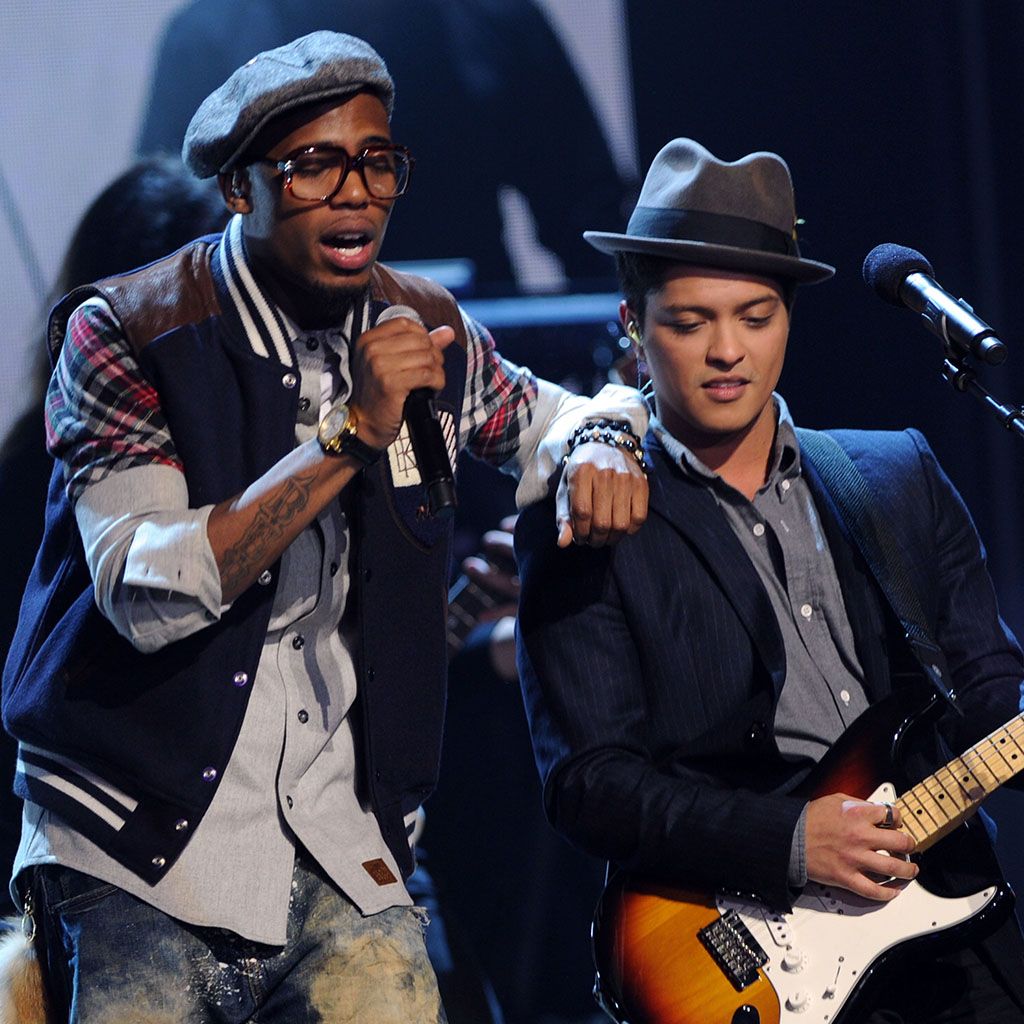 Bruno performing with B.o.B at the GRAMMY Nominations Concert Live in 2010 © Getty Images
2010: 'Nothin' On You'
When he wrote 'Nothin' On You' for B.o.B and appeared as a featured vocalist on the song, Bruno's star finally began to rise and he released debut single 'Just the Way You Are' in 2010, reaching Number 1 in both the UK and the US. After the success of 'Just the Way You Are', Bruno released his debut album 'Doo-Wops & Hooligans' in 2010, which spawned other singles 'Grenade', 'The Lazy Song' and 'Marry You' amongst others and reached Number 1 in the UK.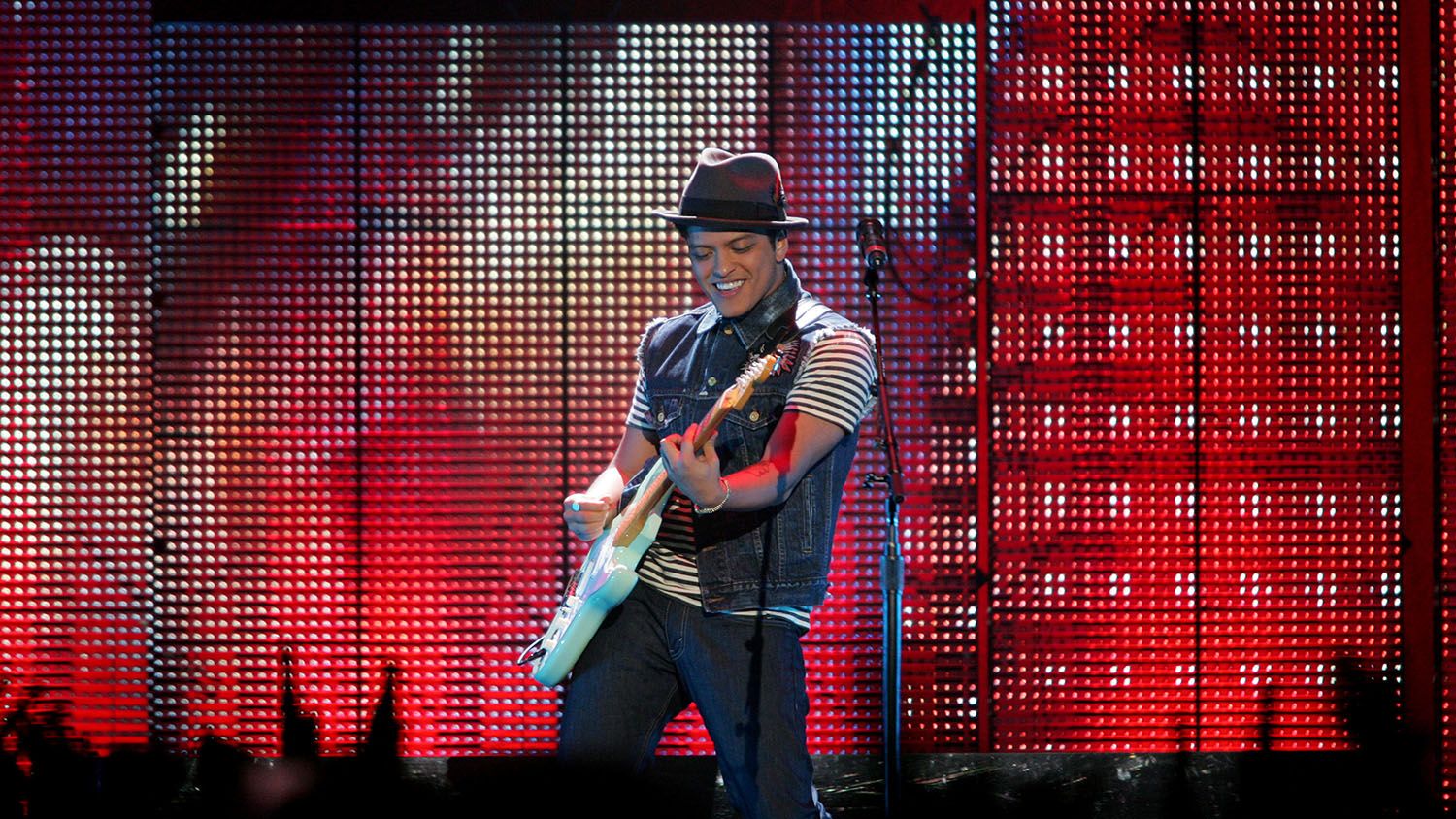 2010: 'The Doo-Wops & Hooligans Tour'
He supported Maroon 5 and OneRepublic on their tours in 2010, and performed on his own tour 'The Doo-Wops & Hooligans Tour' from November 2010 until January 2012. In 2011, he won his first ever Grammy Award for Best Male Pop Vocal Performance for 'Just the Way You Are', and also earned six other nominations that year.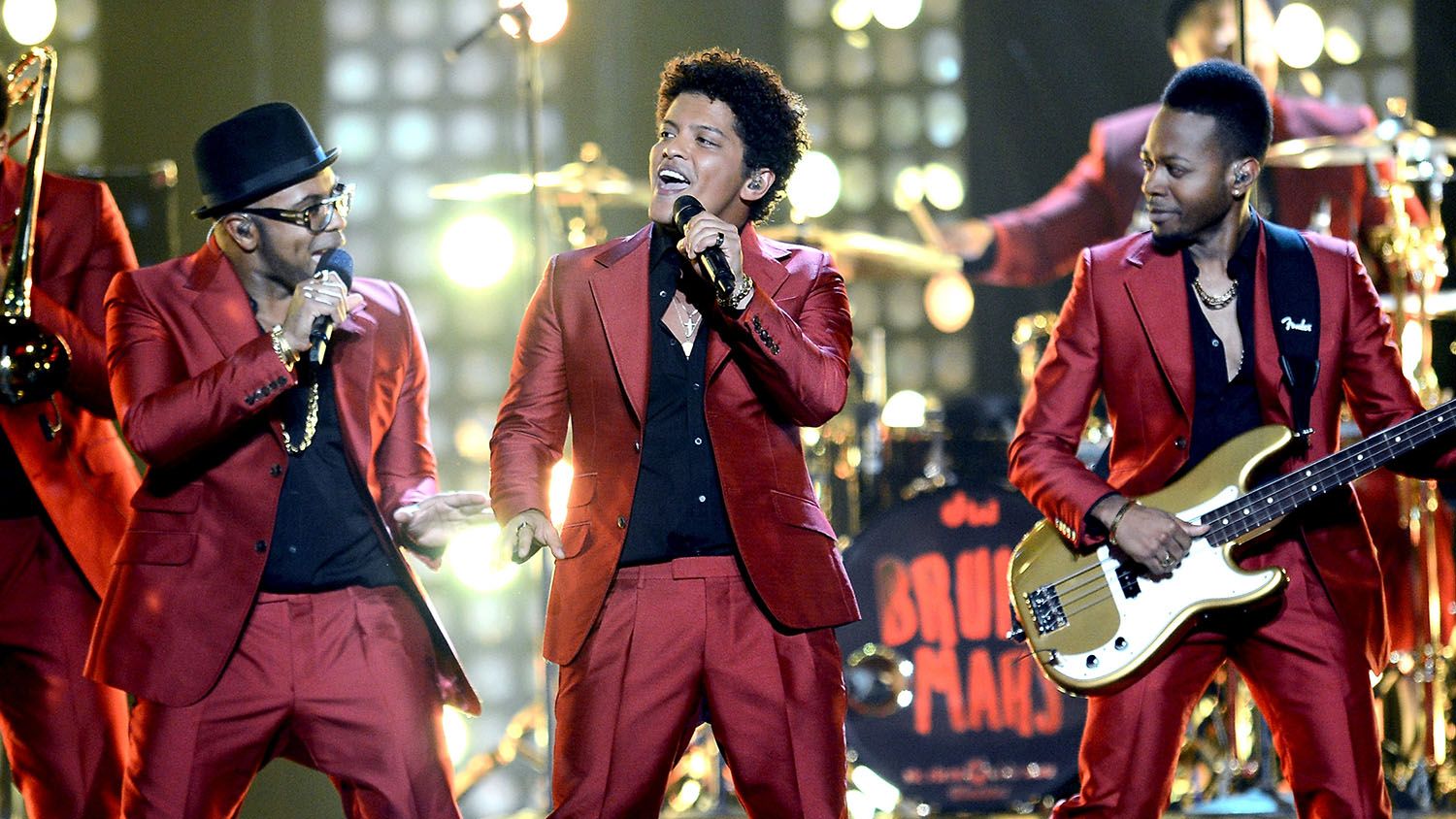 2012: Second album 'Unorthodox Jukebox'
His second album 'Unorthodox Jukebox' was released in 2012, featuring singles 'Locked Out of Heaven', 'When I Was Your Man' and 'Treasure' and peaking at Number 1 in the UK. He went on his second tour, the 'Moonshine Jungle Tour', from June 2013 until October 2014. Bruno had a Las Vegas residency in 2013, and also had a huge year in 2014 – headlining the prestigious Super Bowl halftime show, voicing the character of Roberto in 2014 film Rio 2 and also co-writing and featuring on Mark Ronson's track 'Uptown Funk', which was one of the most popular songs of the decade.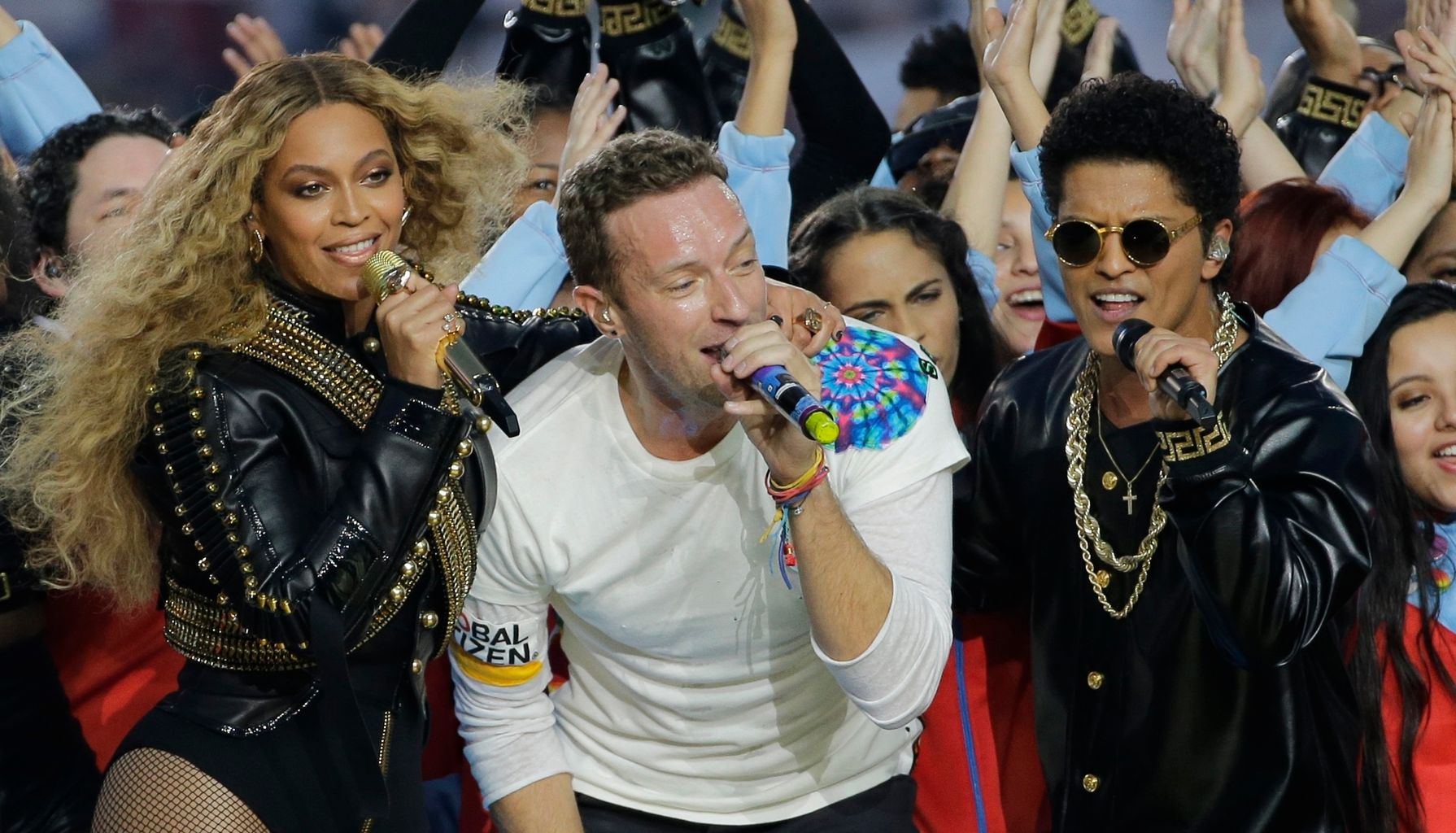 Beyoncé, Chris Martin, Bruno Mars © PA images
2015: Super Bowl
Supporting Coldplay's Super Bowl halftime show with Beyoncé Knowles-Carter in 2015, Bruno's third album '24K Magic' was released in November 2016, spawning singles '24K Magic', 'That's What I Like' and 'Finesse', which he later released a remix of featuring Cardi B.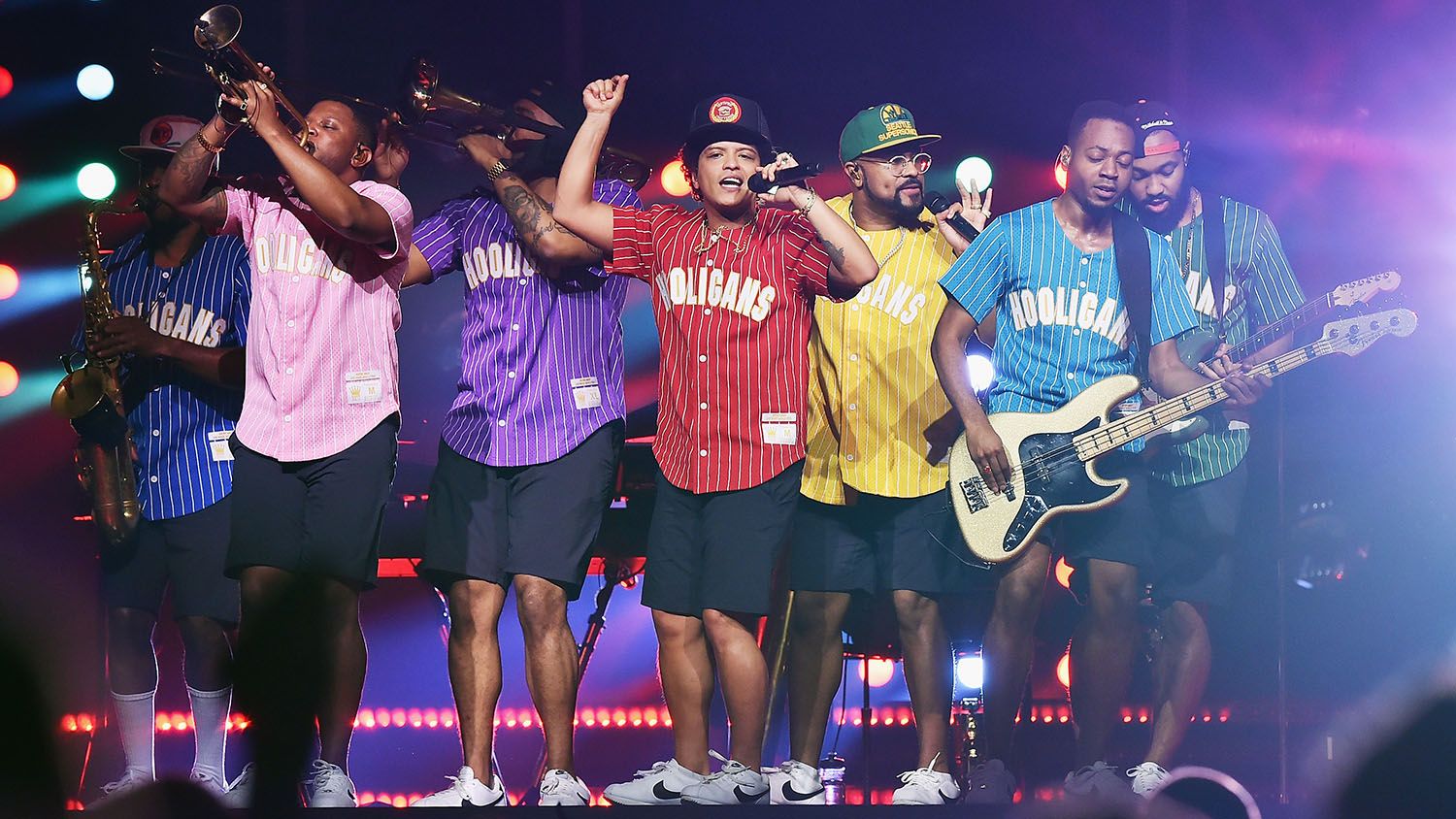 2017: '24K Magic' Tour
He went on his third tour – the '24K Magic World Tour' – in March 2017, finishing in December 2018, and announced his second Las Vegas residency in February 2019. Bruno worked with Ed Sheeran on his 'No.6 Collaborations Project', appearing on song 'Blow' along with country singer Chris Stapleton.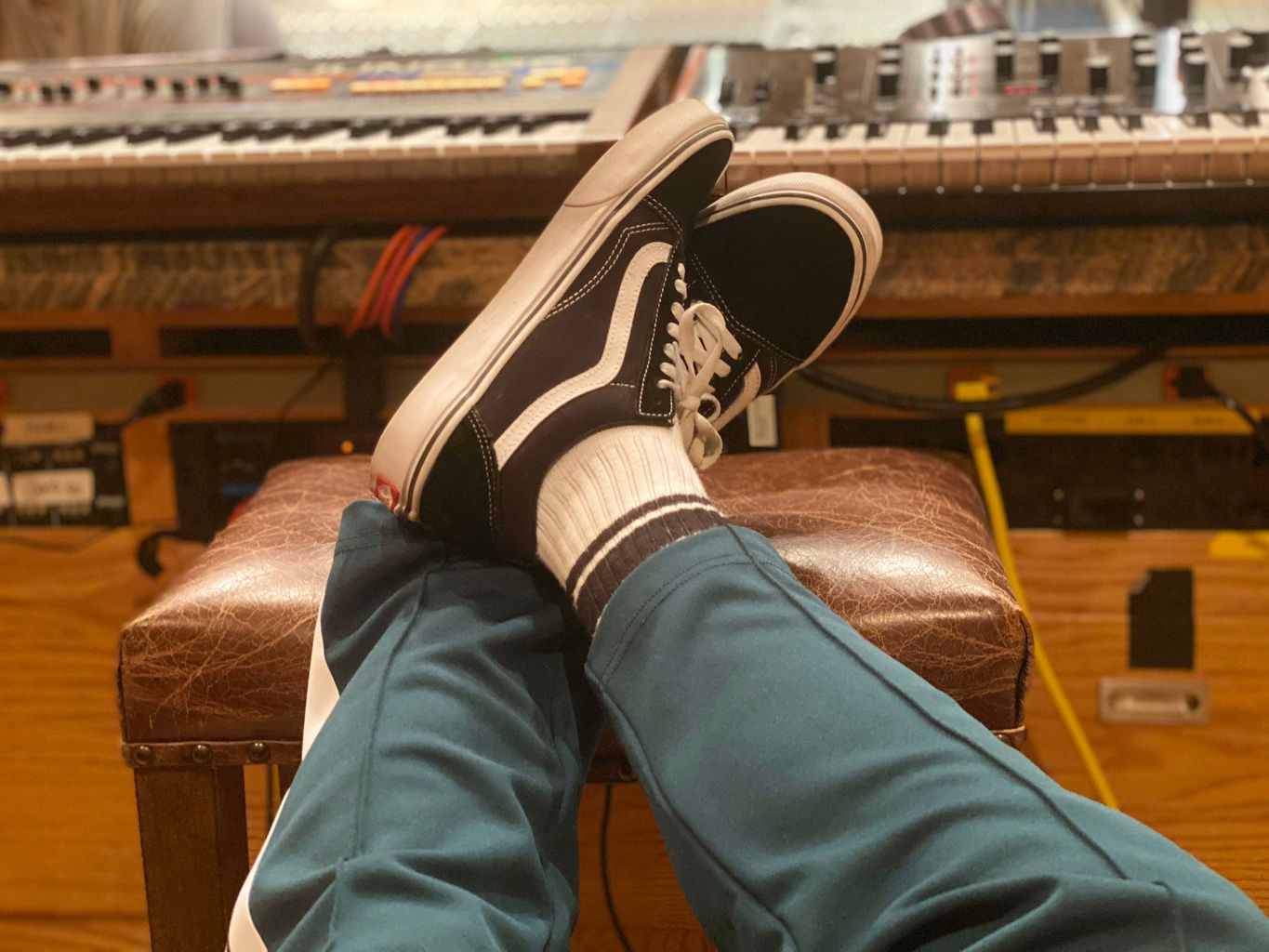 r
2019: Upcoming new album
In October 2019, Bruno posted a photo of himself in the recording studio, teasing that he was working on new music. This was confirmed by a representative in March 2020, who said that he's "in the creative process of working on his next album." Bruno is also working with Disney on a "music-themed theatrical narrative".
2021: 'Leave The Door Open'
On February 26, 2021, Bruno and American rapper Anderson .Paak announced that they have recorded an album together under the band name 'Silk Sonic'. The band's debut album is set to release on 12th November 2021 and the lead single, 'Leave The Door Open', reached number 1 in the United States.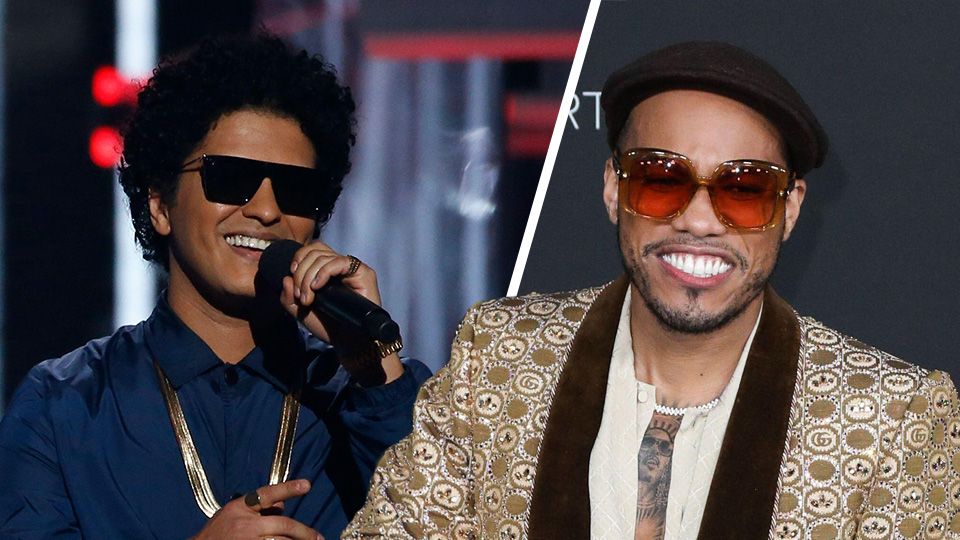 2022: Bruno Mars and Anderson .Paak
In 2022, Bruno Mars and Anderson .Paak started their residency An Evening With Silk Sonic at Park MGM, in Las Vegas.
The pair, as Silk Sonic, also won International Group of the Year at the BRIT Awards, and have been Grammy-nominated for Record of the Year, Song of The Year, Best R&B Performance and Best R&B Song for 'Leave the Door Open'.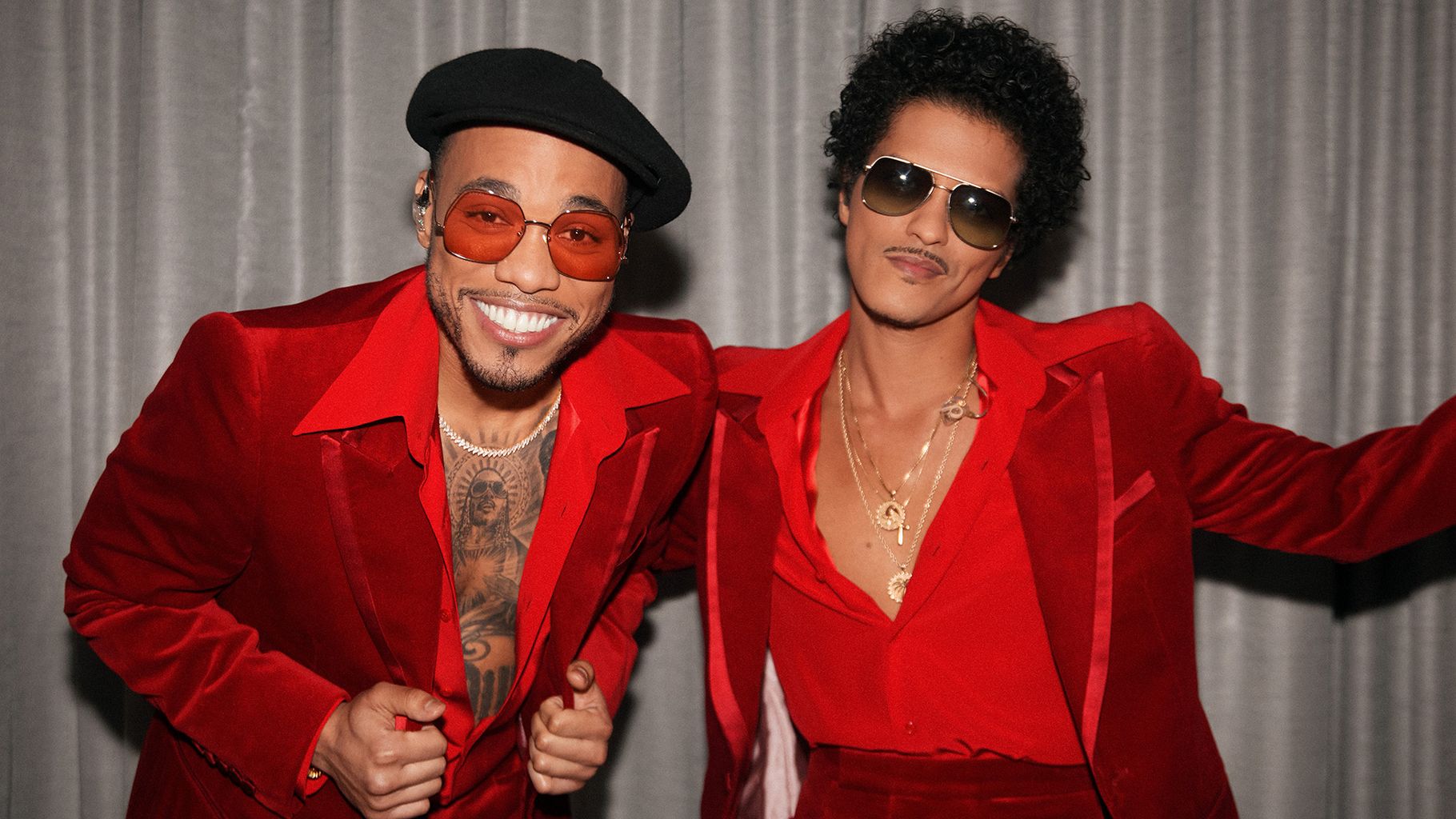 2022: Silk Sonic opening act at Grammy Awards
Silk Sonic were announced as the opening act for the Grammy Awards 2022. The show also saw performances from Billie Eilish, BTS, Olivia Rodrigo and Lil Nas X.
The duo also won four Grammy Awards in 2022 – Record of the Year 'Leave the Door Open', Song of the Year 'Leave the Door Open', Best R&B Performance 'Leave the Door Open' and Best R&B Song 'Leave the Door Open'.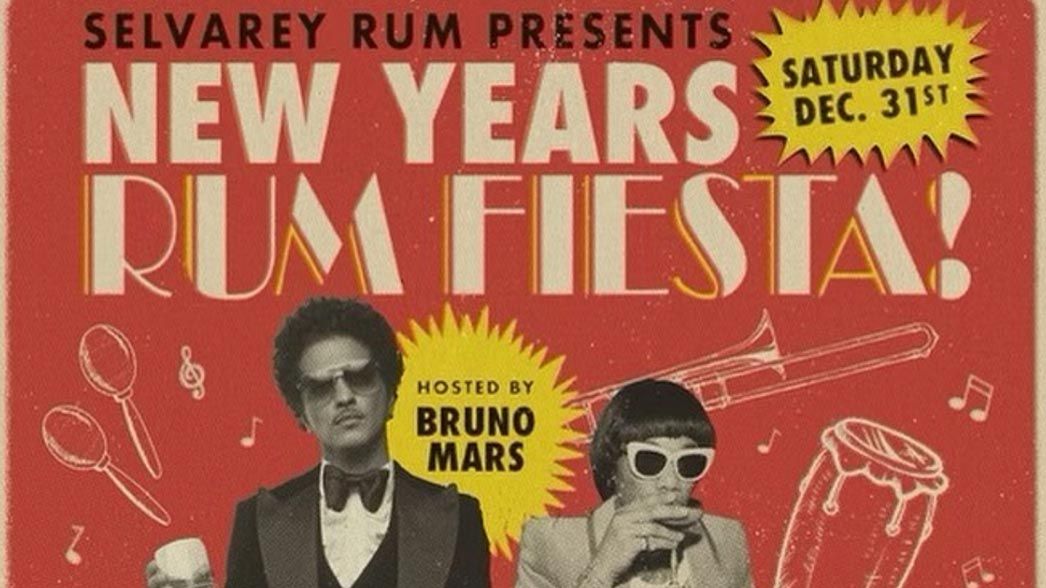 2023: New Years Fiesta
Entering 2023 on a high, Bruno hosted a New Year party in Las Vegas! He performed in a super-intimate setting at Mayfair Supper Club, at the Bellagio in Las Vegas, with the 150 guests tucking into a specialty four-course dinner, whilst enjoying live salsa music, dancing by La Verdad, specialty rum cocktails, an all-night dance party and a Champagne toast – with none other than Ace of Spades… Swanky!
You can hear Bruno Mars on the Hits Radio playlist!