The Kansas City Chiefs player has a game-day superstition, and it's all about these red underwear.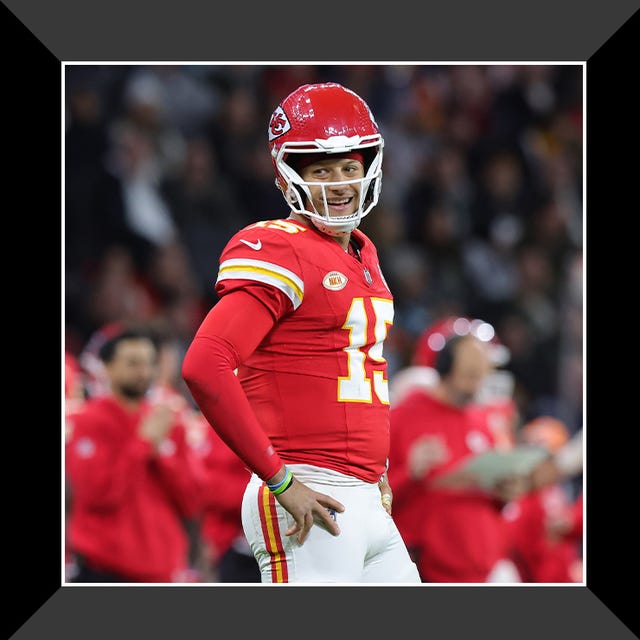 Biography; Getty Images, Lululemon
Even a professional football player has a pair of lucky underwear in his dresser. Patrick Mahomes revealed his good luck charm on ESPN this week, and fans are having a field day with the news (see what we did there?). The Kansas City Chiefs player revealed that his wife, Brittany Mahomes, gifted them to her husband during his first season. The couple have been an item for over 10 years, making them high school sweethearts.
"I threw 'em on that first season…We had a pretty good season that season," Mahomes told Peyton and Eli Manning on ESPN's ManningCast segment. The quarterback began playing for the Chiefs back in 2017 and has apparently been wearing red underwear ever since.