His fifth studio album is titled Nadie Sabe Lo Que Va A Pasar Mañana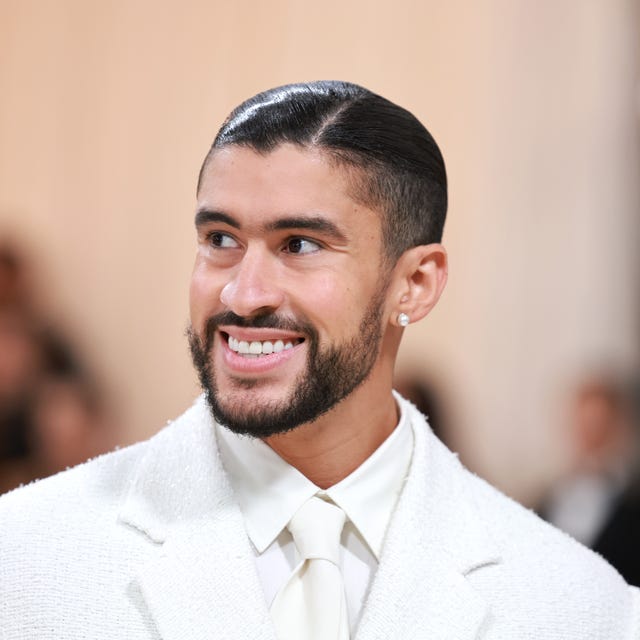 THEO WARGO//GETTY IMAGES
Bad Bunny will be back soon.
Even with a history-making headlining performance at Coachella earlier this year, and amid a buzzy relationship with supermodel Kendall Jenner, 2023 has been a relatively quiet year for the Puerto Rican superstar. He has been taking a well-deserved break following the mega-success of his fourth studio album, 2022's Un Verano Sin Ti—a landmark record (named the most streamed album ever on Spotify earlier this summer) that shifted the global impact of Spanish-language music and singlehandedly transformed the rapper and singer born Benito Antonio Ocasio Martinez into one of the biggest musical artists in the world. While Bunny never goes completely dark on his fans—he released the Jersey club–inspired track "Where She Goes" earlier this summer and collaborated with Travis Scott and the Weeknd on the single "K-Pop"—now, there is finally another full project from him on the horizon.
In a new interview with Vanity Fair, the "Me Porto Bonito" singer coyly shared that he's set to release a new album later this fall. While a release date wasn't revealed, Bunny did hint at the upcoming project's sound, which he expressed would be a clear sonic departure from Un Verano Sin Ti.
MORE FROM HARPER'S BAZAAR
"I am playing around and enjoying myself, letting go. I'm being inspired a lot by the music of the '70s, but I'm not sure if this is going to shape my music, generally or just one song," he told the outlet, which noted his inspiration was coming from both Spanish and English genres. "It's impossible that the album that comes after Un Verano Sin Ti will sound like it—never, ever. I am always going to look for a way to do something new."
Bad Bunny is notorious for dropping an album with little to no notice, so fans will have to keep an eye out for an official release date (and you can watch this space for updates as we have them). But if there's anything we've learned witnessing the smash success of his previous projects—because the Spotify numbers don't lie—it's to simply be ready, because whatever is set to come next will be big.
When will Bad Bunny release his new album?
According to a video posted on his Instgram profile, Bad Bunny's fifth studio album will arrive Friday, October 13.