Michael Jackson performed in Poland only once – at the Bemowo airport during the "HIstory" tour in 1996. At that time, the king of pop was staying at the Marriott Hotel in Warsaw. And related to this event is a surprising souvenir that one of the collectors has, which you can learn about from one of the Netflix productions.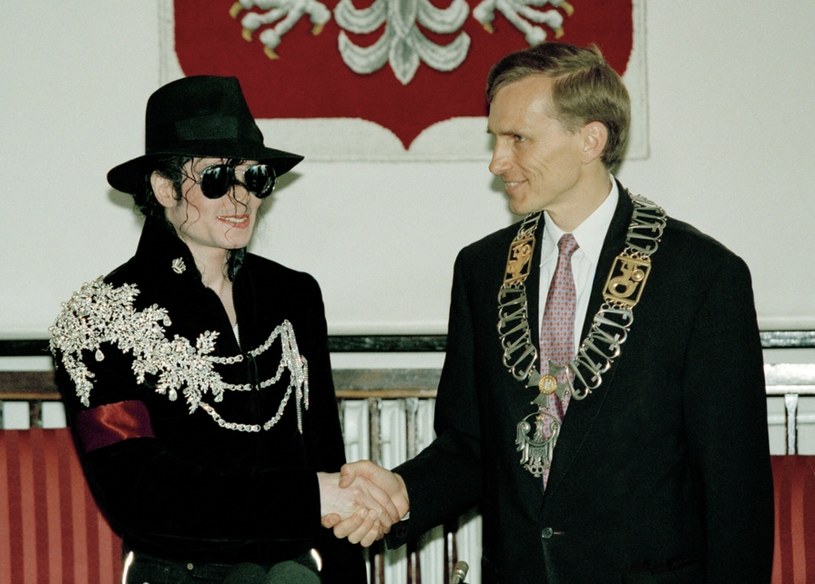 Michael Jackson during a meeting with the mayor of Warsaw, Marcin Święcicki /Laski Diffusion/Laski Diffusion /East News
On September 20, 1996,  Michael Jackson's first and, as it later turned out, only concert in Poland took place at the Bemowo airport in Warsaw. "The king of pop music is coming" – said the slogan announcing MJ's first visit to the Vistula River.
The performance in the capital was part of the "HIStory World Tour" , which included 82 concerts. 120,000 fans showed up in Warsaw (it was the second largest audience on the route).
The stage arrived on several dozen trucks and over 200 people worked on its construction. The concert was secured by several thousand security, police and army personnel.
Meeting with the president and promise to build an amusement park
The surroundings of Jackson's arrival were also unique. The star stayed in Poland from September 18 to 21. The arrival of such a big star to Poland at that time was an event on a huge scale. It's no wonder that the singer's plans included, among others: meeting with the President of Poland Aleksander Kwaśniewski and his wife Jolanta Kwaśniewska (for which he was late). There was also a possibility of a meeting with Lech Wałęsa , but in the end it did not work out.
Thousands of fans surrounded not only the hotel, but also the Okęcie airport, where the plane carrying Jackson landed. The media did not leave the singer's side, and Polsat television had exclusive rights to broadcast the king of pop's arrival to Poland. In addition, the star also met with the then mayor of the city, Marcin Święcicki , and then the singer made a declaration to build an amusement park in the city.
The singer stayed in the most exclusive hotel at that time, the Marriott. 67 rooms on the 40th floor of the hotel were reserved for Jackson and his team. His apartment had a special wooden parquet floor on which he could practice his dance steps.