The former television and movie actress says she plans to 'disappear' when she sells her company Goop
Gwyneth Paltrow previously ditched her Hollywood career to prioritize working on her lifestyle brand Goop, but now the former actress says she is planning her escape from the limelight all together.
In a new interview with Bustle, Paltrow admits that while she is "not ready to sell" her expanding empire, she has thought about what her next move will be. "I will literally disappear from public life. No one will ever see me again," she reveals, noting she does not think she would sell Goop for "a few more years."
The daughter of actress Blythe Danner and producer Bruce Paltrow, the 51-year-old said she has never derived personal pleasure from her fame.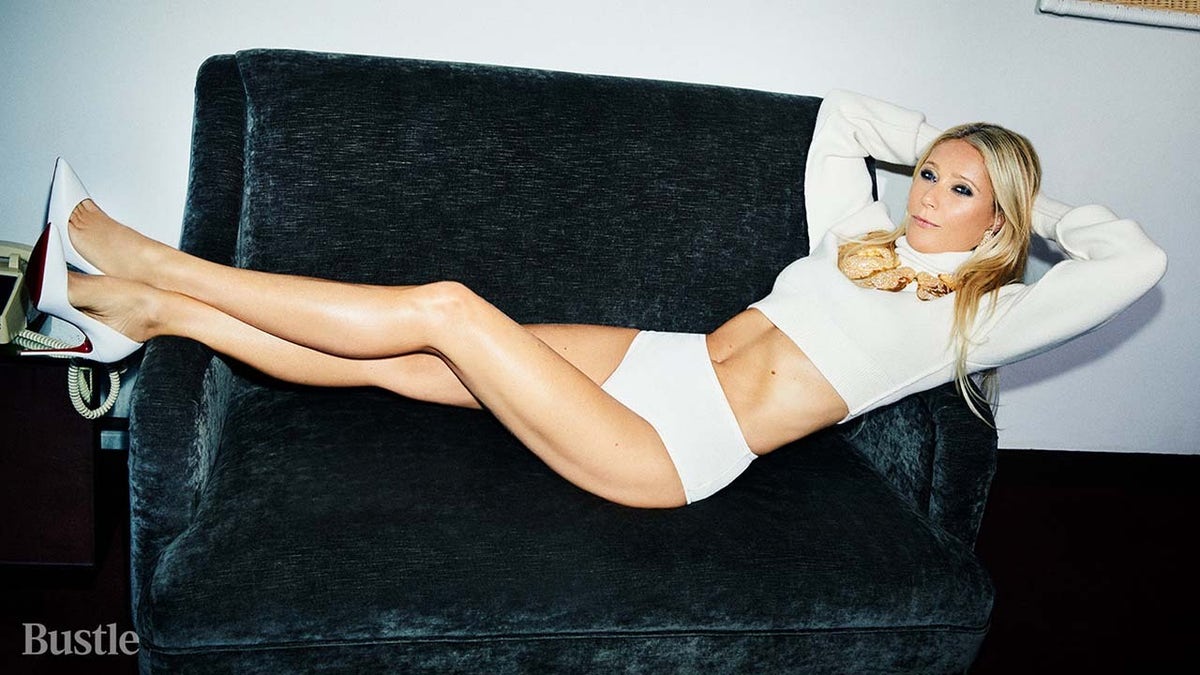 Gwyneth Paltrow says that fame does not bring her pleasure and plans to escape it all one day. (Ellen von Unwerth/Bustle)
Paltrow also said money has never been her motivator.
"I could never get attracted to the really rich guy… And I don't make choices to build value in the wrong way," she shared.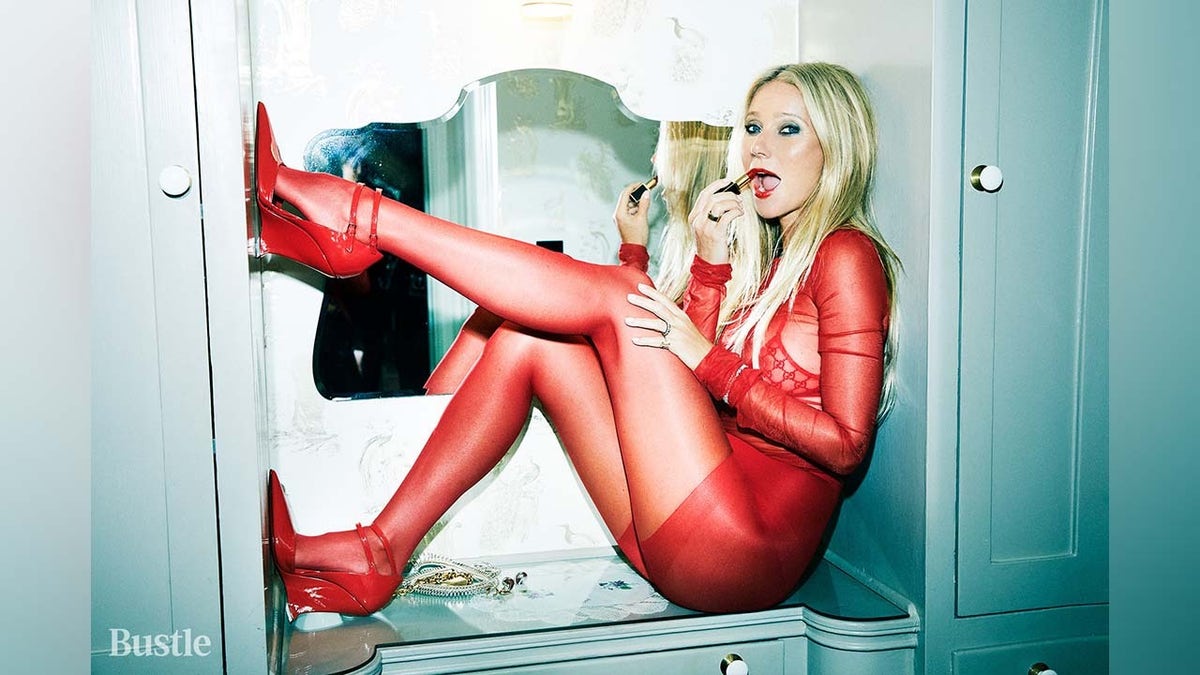 Gwyneth Paltrow applies lipstick in a sultry photo. (Ellen von Unwerth/Bustle)
Paltrow is currently married to television writer and director Brad Falchuk. Her first marriage was with Coldplay frontman Chris Martin. She has had several high-profile relationships with actors including Brad Pitt and Ben Affleck, among others.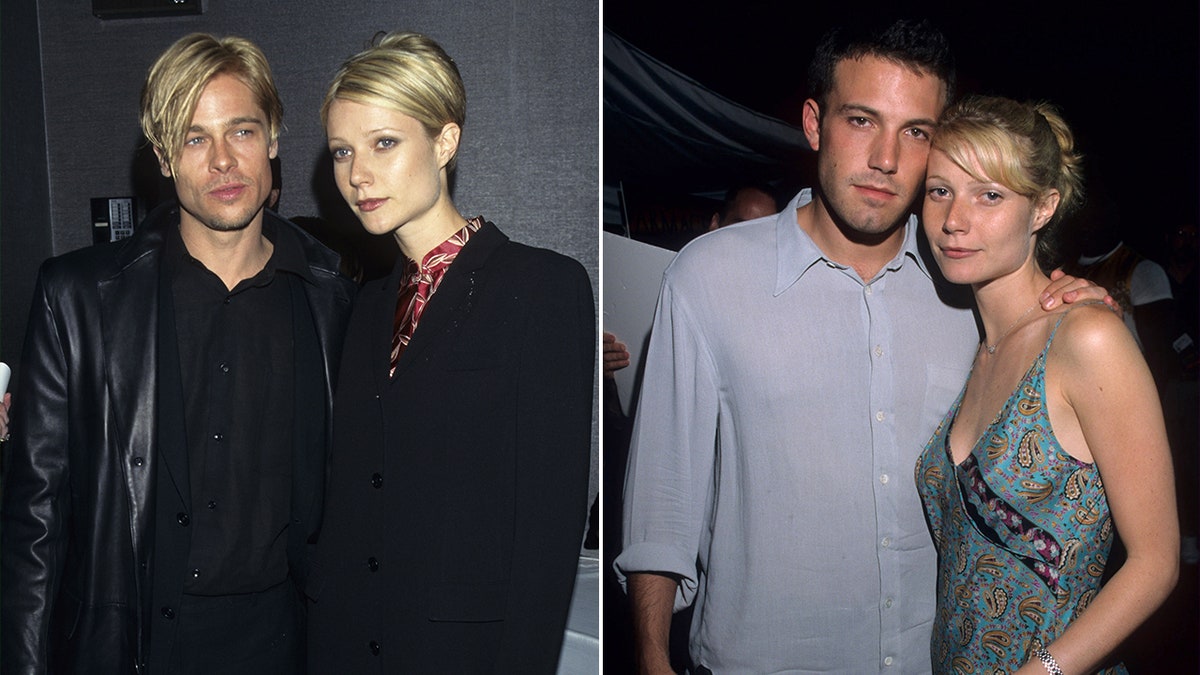 Gwyneth Paltrow has had several high-profile relationships, including those with Brad Pitt, left, and Ben Affleck. (Kevin Mazur/Getty Images)
"I've always done independent films," she continued of her previous work. "I don't know. Money has never been my thing. It's never been my driver."
It is easier for Paltrow to talk about the things that do inspire her and bring her professional pleasure. "Creating, collaborating, being struck with new ideas, innovating, thinking ahead, strategy, vision, that kind of thing," she said. Despite continuing to work, Paltrow said she is not afraid of the day when she is no longer needed.
"We as women are so programmed to be busy," she said. "It's like a badge of honor, and we've all bought this thing from the patriarchy hook, line, and sinker that we have to be busy and overperforming. I'd like to move into the next phase more from a place of discovery and gentleness. To let life unfold, as opposed to 'I'm not doing enough.'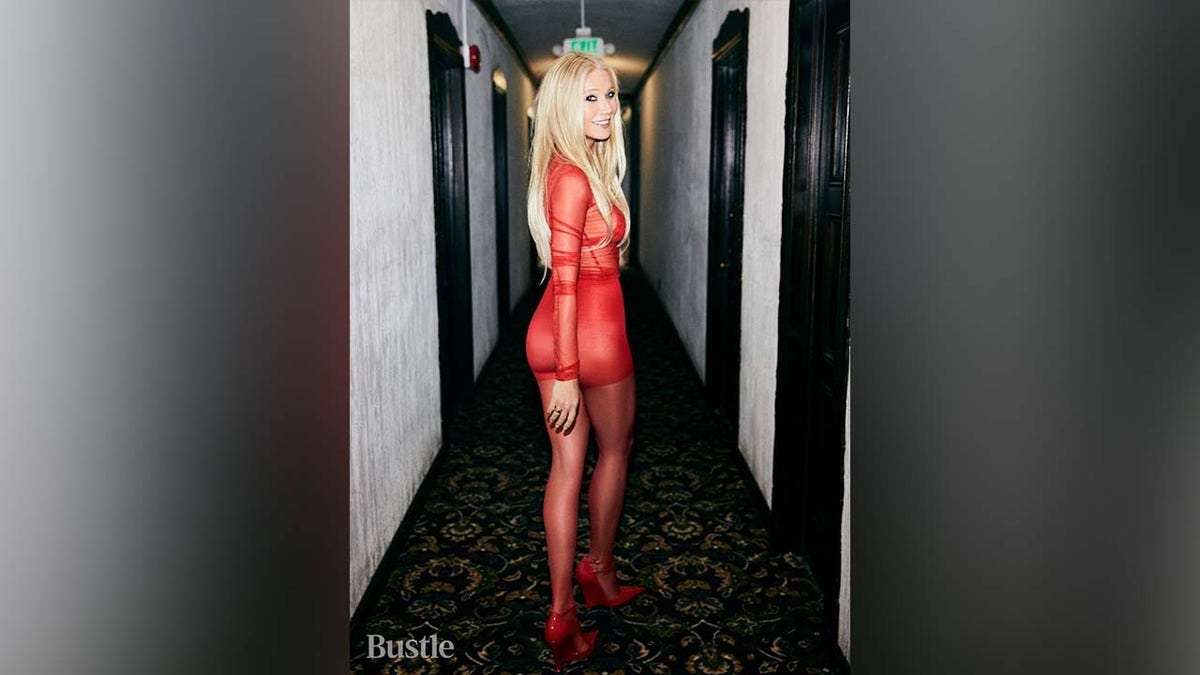 Gwyneth Paltrow admits that she wants to approach "slowing down" with gentleness. (Ellen von Unwerth/Bustle)
"Because now, if I fully take a weekend off, sometimes I'll start to feel anxious, like, 'Oh, my God, what should I be doing?' Even when I'm trying to relax, I'll think, 'OK, I'll sit down with a great novel!' And it's like, Jesus, can you not just sit down and daydream?"
Even as she matures, Paltrow said it is easier to embrace a more carefree lifestyle: "I don't give a f— what anyone says about me, thinks about me, this is who I am."