Rookie Chet Holmgren had an unbelievable buzzer-beater 3-pointer to send the game into overtime, where OKC completed the comeback against Stephen Curry and the Golden State Warriors.
One more match is another opportunity for the Golden State Warriors to regain the feeling of victory. Hopes are even higher when welcoming Oklahoma City Thunder on November 19 when Stephen Curry returns after 2 matches recovering from injury.
Things were going well when the Warriors led the Thunder 77-61 at home at Chase Center midway through the third quarter. But then things took a turn for the worse with the comeback of the Oklahoma City Thunder, led by two young stars Chet Holmgren and Shai Gilgeous-Alexander.
This game-tying shot showed the talent of Holmgren, who had the best game of his career with 36 points, 10 rebounds, 5 assists, 2 steals and 2 blocks.
But even more impressive is Canadian defender Shai Gilgeous-Alexander. He scored 40 points in 41 minutes of play, added 7 rebounds, 6 assists and also had 2 steals and 2 blocks.
When the match entered overtime, Golden State only had 2 successful shots from Stephen Curry and Chris Paul, reaching 2-11 FGs. It's also 2, but the Oklahoma City Thunder only missed 2 FGs in the entire OT, reaching 5-7 FGs thanks to 100% of Shai's efforts.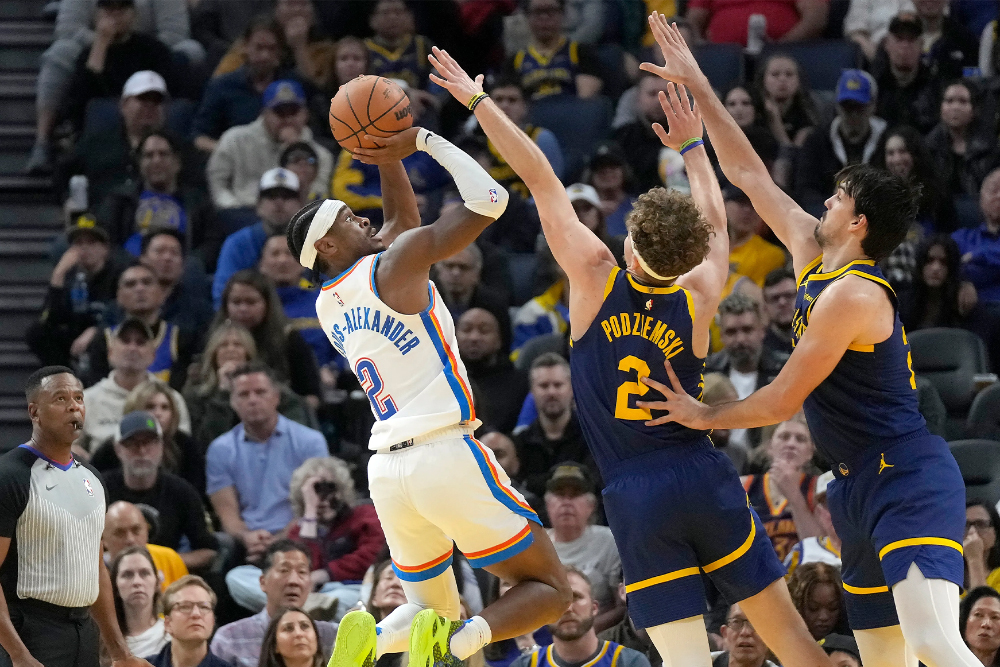 Shai was excellent in this entire match, especially in overtime, scoring almost all the points for the Oklahoma City Thunder.
Stephen Curry returned from injury and showed some signs of being out of rhythm. However, he still scored 25 points with 3 assists. Andrew Wiggins was the Warriors' best player in this match with 31 points (12-19 FG, 5-8 3PT).
"Losing anywhere feels bad, but losing at home always makes you more uncomfortable because this is where we often set the goal to win at all costs," Stephen Curry shared after the match. Play for more than 40 minutes.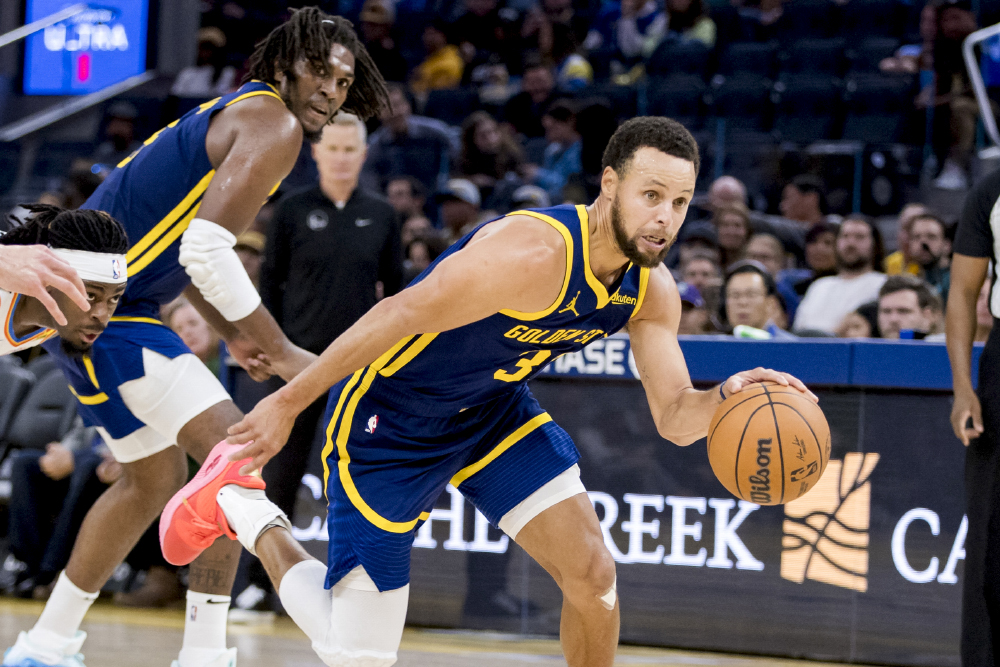 Stephen Curry returned after 2 matches recovering from injury but could not help the Warriors win the final, suffering their 6th consecutive defeat.
"This year the team (Golden State – PV) has many difficulties and challenges. Of course, the team will have to overcome these hurdles to become more competitive in the second half of the season.
The number of 1 win in 5-6 home matches is very unsightly, but it does not mean that we cannot return strongly," Stephen Curry added.
This is the second consecutive match that the Golden State Warriors are without the services of Draymond Green, who is serving a five-match suspension after choking an opponent earlier this week.
"No matter what happens, I cannot deny the importance of Draymond in the team's play, especially in defense. There will be three more difficult matches for the whole team to overcome, but I will do my best to fight with my teammates," Curry said.
The Warriors' total record is currently 6 wins – 8 losses in 14 matches, including a series of 6 consecutive losses. Ahead of them are three matches without Draymond next week, against Houston, Phoenix and San Antonio Spurs respectively.