Being the mainstay of the US team in the last two Olympics, Kevin Durant did not miss the opportunity to play for the national team to defend the men's basketball gold medal next summer.
Although Olympic basketball is still 9 months away from starting, the question of which US star will participate in "revenge" has been widely spread in the NBA.
Kevin Durant, who contributed greatly to the Tokyo Olympic gold medal in 2021 but was absent from the recent FIBA World Cup, was also asked the same question.
Not letting fans doubt or speculate, the Phoenix Suns star immediately affirmed: "I will compete in the Olympics next year."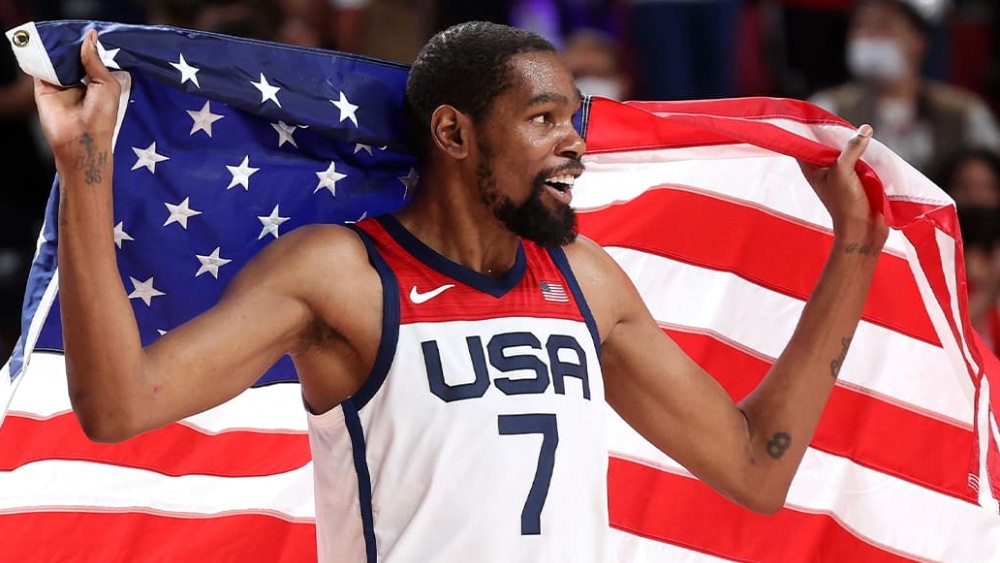 Kevin Durant is ready to play for the US team at the 2024 Paris Olympics
Kevin Durant is one of the pillars of the US team recently, having won 3 Olympic gold medals in 2012 (London), 2016 (Rio) and 2020 (Tokyo, held in 2021 because of COVID-19). ).
Up to this point, Kevin Durant is the player with the most points in the history of the US team at the Olympics. But like some other big stars in the NBA, Durant did not attend the FIBA World Cup but only attended the Olympics.
This time with the call from LeBron James, "KD" will be ready to return to help the American basketball team defend its throne in Paris in the summer of 2024.
The FIBA World Cup 2023 that just ended in September was a tournament in which the US team did not have a medal, finishing fourth overall. Despite improving their performance compared to 7th place in 2019, coach Steve Kerr's team still received a lot of criticism for leaving empty-handed.
Immediately after the tournament ended, LeBron James and Stephen Curry had initial plans to form a "revenge squad" for American basketball in the international arena, calling for top NBA stars to participate.
With the presence of LeBron, Stephen Curry and Kevin Durant, the US team will immediately become a force at the Paris Olympics next year.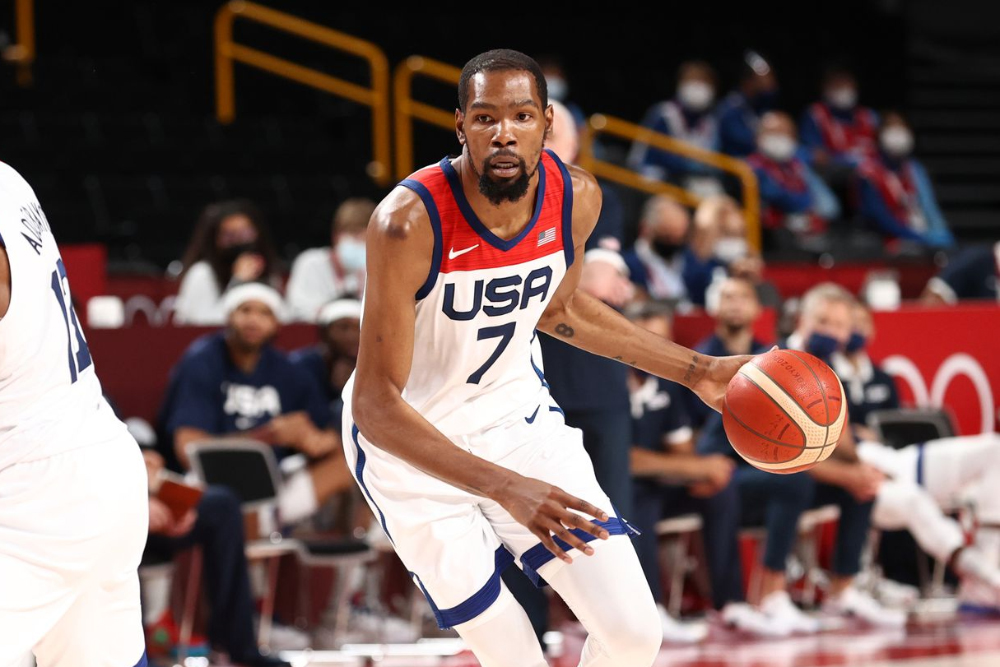 Kevin Durant has been the mainstay of the US team in the last two Olympics, always playing the role of MVP of the entire team
Even though they did not win a medal at the 2023 World Cup, the US team still returned to No. 1 in the world on the FIBA rankings. They regained first place from Spain and pushed this country to second place. The 2023 World Cup champion is the German team, which climbed 8 places, ranking 3rd in the world.