KEVIN DURANT: THE PASSION FOR BASKETBALL OF A 10-YEAR-OLD BOY IN A POOR COUNTRY AREA
Kevin Durant is among the best basketball players in the NBA. And the journey to that peak of glory is a non-stop effort.
WHO IS KEVIN DURANT?
Kevin Wayne Durant (born September 29, 1988) is an American professional basketball player for the Brooklyn Nets of the American Professional Basketball League (NBA). He won two NBA championships and became Finals MVP (best player in the final series) both times.
KD is one of the most complete shooters in the NBA at the moment. He is ranked as one of the highest-earning basketball players in the world. He was also voted by Time Magazine as one of the 100 most influential people in the world in 2018.
THE STORY OF KEVIN DURANT
Poor childhood
"I failed many times and stood up again. I went through the hardest time with my family, but… I'm still standing here."
Kevin Durant was born in a small town outside Washington, where 80% of households were poor. KD's family is not an exception. Kevin Durant's father left the family when he was just 1 year old, and a childhood of lack of food and clothing created a skinny, lanky teenager. That's why Kevin Durant still maintains that physique today.
The 21-year-old single mother struggled to raise her two sons. They often have to move because Wanda Durant's (Kevin's mother) job is very unstable. "No bed, no furniture, had to sleep on the floor. All three of us hugged each other to keep warm" – not only affecting material things, but the lack of love from father also affected the spiritual life of Durant mother and son.
Kevin Durant as a child.
Kevin was very tall as a child and was especially passionate about basketball. When the 10-year-old boy told his mother, "I want to become an NBA player," Wanda did everything she could to help her son. She also wrote a note "Always believe that anything can happen" and hung it above KD's bed.
Through many difficulties and with unremitting efforts, Kevin Durant achieved what he wanted: winning the NBA championship twice and winning the MVP title. KD always said that his success was all due to his mother.
Shirt number 35
"If he died at 47 years old, I would have switched to shirt number 47."
To others, 35 is just a number, but to Kevin Durant, 35 is the story of a person.
In a shooting that took place in the early morning of April 30, 2005, Charles Craig passed away. At that time, 16-year-old Kevin Durant was not present at the scene but quickly heard the incident. Because Charles Craig is both his mentor, spiritual father and basketball teacher.
From then on, Kevin Durant began wearing the number 35 shirt to remember Charles Craig's age at the time of his death. That is how he is grateful to his devoted teacher from the first years of accompanying the orange ball.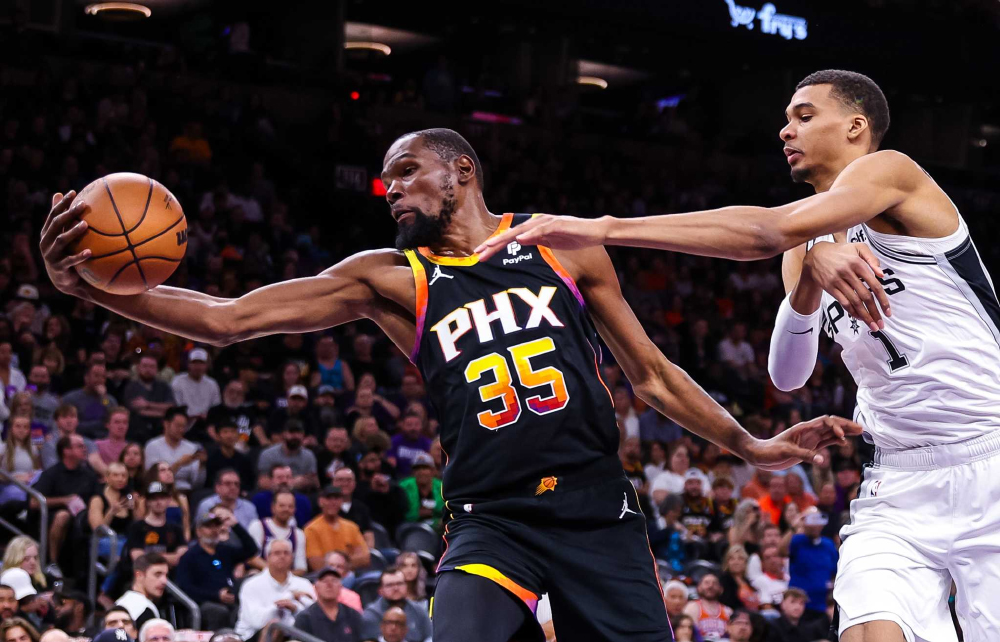 Kevin Durant and shirt number 35.
"I know hard work got me here. And the day I stop working hard, it will all be gone."
KD has been practicing very hard to improve himself. He failed many times but did not give up. For 6 consecutive years, he practiced basketball 8 hours a day!
And he did it! His number 35 shirt is currently one of the best-selling jerseys in the NBA basketball tournament for nearly 10 years. Fans around the world raced to buy shirts with the name Kevin Durant and the number 35.
A successful person but kind and humble
"Basketball is a place for me to inspire people."
From a boy who lost everything, Kevin Durant has now become the goal of every poor child on the planet. He is living a rich and happy life with his current family. However, Kevin Durant still cannot forget the poor days of the past.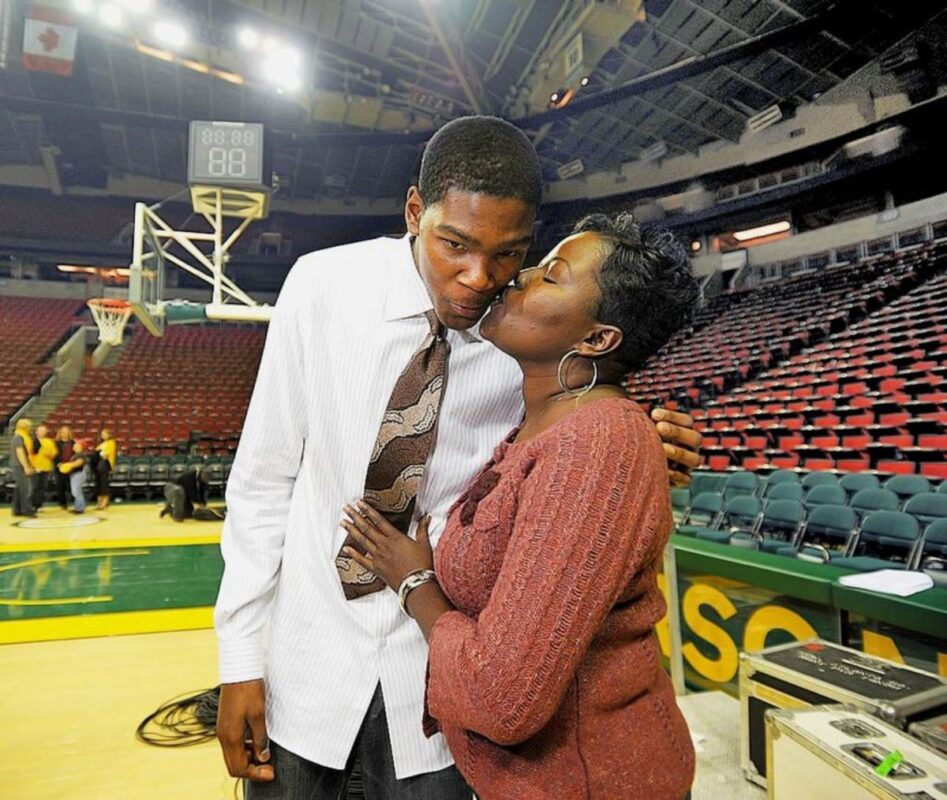 Kevin Durant and his mother – the most important woman in his life.
Now, when KD has achieved so much success in his career, he focuses his time on "giving back". His charity fund is used to help many homeless people, build basketball courts in underdeveloped areas and help children in difficult circumstances go to school.
Through Kevin Durant's story, we can clearly see the truth that no matter how much money and fame one has, family is always a place to return to.