"Jennifer Lawrence Dazzles at QVC Red Carpet Style Party in Los Angeles"
In a night that epitomized Hollywood glamour, Jennifer Lawrence graced the red carpet with effortless charm and style at the QVC Red Carpet Style Party, hosted at the Four Seasons Hotel Los Angeles on February 25, 2011.
Dressed in a stunning ensemble that seamlessly blended sophistication with a touch of contemporary flair, Lawrence captivated the attention of onlookers and photographers alike. The event, renowned for showcasing the intersection of fashion and celebrity, became a canvas for the actress to exhibit her innate sense of style.
The Four Seasons Hotel Los Angeles provided the perfect backdrop for Lawrence's red carpet elegance. As cameras flashed, capturing her every move, she exuded a radiant confidence that solidified her status as a fashion icon in the making.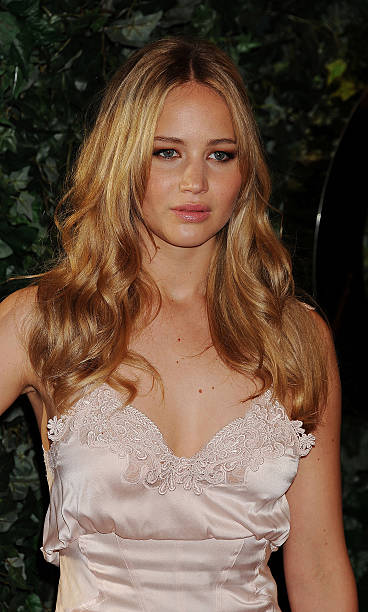 The QVC Red Carpet Style Party not only celebrated the glitz and glamour of Hollywood but also served as a testament to Lawrence's growing influence in the entertainment and fashion industry. Her presence at the event was a prelude to the many red carpet moments that would further establish her as a leading lady both on and off the screen.