Kanye West suggested that Cardi B was an industry plant – specifically, 'a plant by the Illuminati' – in a clip of an unreleased 2018 documentary that leaked Sunday, prompting a response from WAP artist.
The 46-year-old Chicago native was heard in the footage saying that the career of the Bodak Yellow artist, 30, has been wholly sponsored and orchestrated by a larger entity – not the result of an organic rise to fame.
'Cardi B is a plant by the Illuminati,' West said in the clip, adding that music industry exec Corey Gamble – the beau of his ex-mother-in-law Kris Jenner – is an operative for the CIA.
West said that Cardi B doesn't 'write her raps' and is 'just there to sound as ignorant as possible and then make songs like, "F*** them and get some money."'
West – who has largely been out of the limelight since making a series of anti-Semitic remarks late last year – said that Cardi B 'has literally replaced Nicki Minaj' and was 'purposely' positioned at the level of stardom she's achieved.
West said that Cardi B is unaware of the behind-the-scenes efforts by higher powers to ensure her success.
'Now she doesn't know what to do … and she has no idea what the f*** is going on,' West said in 2018, the year Cardi B had a chart-topping hit with I Like It off her debut studio album Invasion of Privacy.
He said of the singer, 'She thinks it's just a blessing from the universe – it ain't no blessing from the f***ing universe.'
Cardi B responded to West with his own words, tweeting, and subsequently deleting, a 2022 clip of West speaking highly of her and her talents in a clip with Hollywood Unlocked's Jason Lee.
West said that he championed Cardi B – who he collaborated with on the 2022 track Hot S*** – from her time on the VH1 reality series Love & Hip-Hop: New York.
'I always believed in her since she was on the show,' West said in the clip, which Cardi B added a heart emoji on.
Cardi B is not the only successful star who has faced allegations of being an industry plant, as performers including H.E.R., Billie Eilish, Ice Spice and Katy Perry have also been the subjects of similar conjecture.
According to Urban Dictionary, an industry plant is defined as 'an artist who has Major/Indie Label backing their movement but presents themselves as a "home grown start up" label to create a pseudo organic following.
'They act as if things are miraculously happening for them based on their talent (via blog coverage, media coverage, mtv playing their vids, etc.) The reality is a low risk/high reward situation for labels looking to build the next "new star."'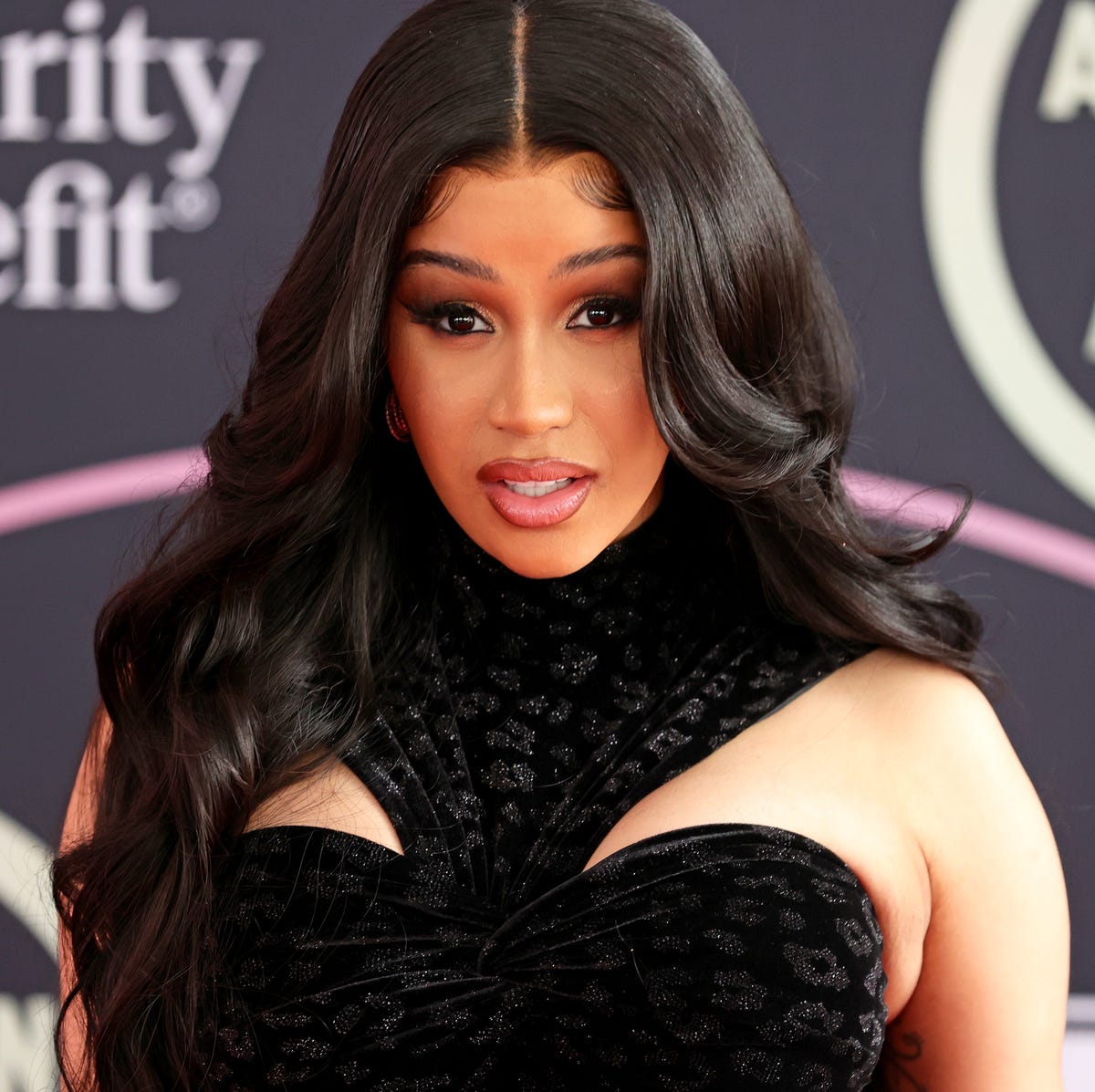 A 2020 feature piece by Complex further explored the concept of an industry plant, saying that there are 'two vastly different' definitions about what it is.
'To some, the term applies to artists who are plucked out of obscurity and given a new sound and aesthetic at the direction of their record label, then jammed down the throats of consumers through avenues like playlists and radio,' the article read.
It continued: 'Others throw the term around more broadly, deeming any musician lucky enough to have a familial connection to the industry or the good fortune of financial resources as a plant.'
The outlet reported that the phrase began to circulate on message boards around 13 years ago, noting that the internet has shown fans many of the inner workings of the music business, leading some fervent fans to focus on an artist's 'authenticity' and 'track record.'
Fans sometimes get suspicious of an industry plant if an act comes out of nowhere and is prominently showcased on playlists and at events, according to the article.