Kansas City Chiefs quarterback Patrick Mahomes, his wife, Brittany Mahomes, and their two children, Sterling and Bronze Mahomes, are the stars of Kim Kardashian's new Skims' holiday campaign!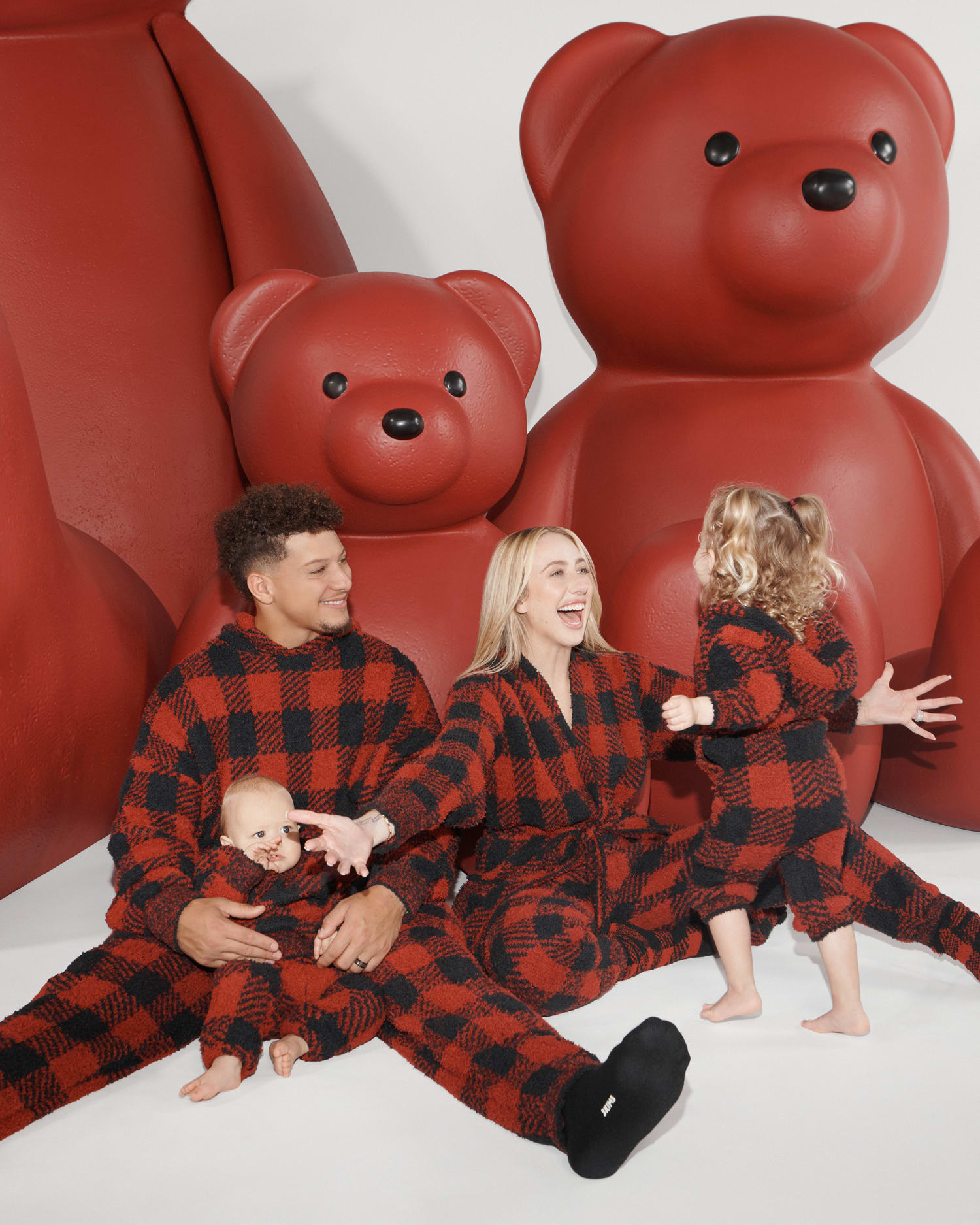 Brittany shared, "We loved shooting for SKIMS as a family and had the best time on set. The matching sets and prints are so adorable and cozy. SKIMS will be a staple for our entire family for the holidays and beyond."
Patrick added, "This is our first campaign as a family, and shooting for SKIMS all together was an awesome moment. I'm all about comfort and these sets will be my go-to at home all season."
If you don't know, Brittany has recently been the subject of a lot more attention ever since she started hanging out with Taylor Swift. Taylor is dating Patrick's teammate, Travis Kelce!