She denied that cheating was the cause of her divorce.
Coming to light. Offset just accused Cardi B of cheating on him on Instagram. Cardi addressed her husband's accusation, but what's emerging again is who Offset cheated on Cardi B with.
In a since-deleted Instagram story the Migos member posted on June 26, 2023. "My wife f—cked a N— on me gang yall n— know how I come." Within minutes, it was deleted but not before the internet took countless screenshots.
Cardi fired back on Twitter Spaces:" Listen. Don't pay attention that country man y'all," she said to her followers. "Don't pay attention that country man. That Spaces the other day got motherfuckers spiraling and thinking shit. Come on now. I'm f—king Cardi B, n—a. I think sometimes mother—kers forget. I'm Cardi B. If I was giving this p—ssy to anybody it be not just anybody. Can't f—ck regular-degular-shmegular, 'cause they gonna tell the world. And I can't f—ck anybody in the industry, 'cause they gonna tell too. Y'all ever heard that Rubi Rose where she says 'got a big ass mouth?' So please boy, stop acting stupid. Stop acting Stupid. Going crazy over a f—king space. Don't play with me. What the f*ck. Stop playing. Thats all I'm gonna mother—king say."
This isn't the first time that Cardi has dealt with cheating rumors. On October 1, 2022, a Twitter user quote tweeted a Spongebob Squarepants meme with "This is how @OffsetYRN be w/random women when @iamcardib be away from home." Cardi responded, "Actually this how he be… Thank you." Her tweet included her NSFW sexts to Offset. "Let me stop cause [sic] I know you getting horny lol," Cardi texted the Migos member.
"Every single time that this guy has been so crazy, so f–ked up and it hits the media, I'm always crying, always sad because I don't like that type of s–t," Cardi said about filing her divorce in an Instagram Live. "This time, I wasn't crying. You want to know why? The reason for my divorce is not because of none of that shit that ever happened before. It's not because of cheating. I'm seeing people be like, 'Oh, he has a baby on the way.' That's a whole f–king complete lie. That's the second time people are trying to pin babies over here. No, that's bulls–t."
Cardi then called off the divorce and reunited with Offset two days before their court hearing. The Invasion of Privacy rapper responded to fans who criticized her for getting back with her ex. "I'm so tired of y'all because I got to continuously explain myself," she ranted at the time. "I didn't put my divorce out there — a fucking court clerk put it out there. And because people are making rumors up — oh this guy [Offset] has a girl pregnant, this and that — I have to address it. I'm tired of y'all clocking every fucking thing," she said during an Instagram Live. The couple has two children, Kulture and Wave.
So who did Offset cheat on Cardi B with? Read below to see who did.
Who did Offset cheat on Cardi B with?
Jade
On October 1, 2018, Cardi B was charged with assault and reckless endangerment for attacking two staff members of a New York City strip club in August 2018. One of the staff members was Jade, who was Tekashi 69's girlfriend at the time, alleged that Offset was DM'ing her "Miss u fr." To prove that she was being DM'd the rapper, she posted on Instagram. "Your wife @iamcardib has a OPEN CRIMINAL CASE , why are you writing me you don't respect her ???????" Jade captioned the video of her opening the DM. "Theirs a lot of sh*t I haven't exposed yet , but there's a time for that I'm the QUEEN of talking sh*t now I'm backing it up."
Offset denied the claims by saying that his account got hacked. "Go to my email, boom. Somebody hacked one of my emails that's connected to all my sh*t. And that's how I got hacked from the jump," Offset said in a video on Cardi B's Instagram story. "I've been having a good weekend. I wake up to the bullsh*t. I'm with my family. I ain't on no stupid sh*t."
To add onto the drama, Nicki Minaj also weighed in the conflict. "You getting girls beat up because of what your man's doing?" the rapper said on Queen Radio. "Who are you angry at, sweetheart? You got these women crying and scared to leave their house."
At the end of the day, Cardi talked about all the cheating rumors in 2018. "When I got married with my dude, we still had a lot of doubts, because our relationship is not like everybody's," she told W in an interview. "He was always traveling, and I was always traveling. We're artists. So I used to see him, like, twice a week, and, you know, he's known for having different women, and I'm known for, like, not taking sh*t from guys. But we really loved each other, and we was scared to lose each other."
4 years later, Cardi pleaded guilty to two misdemeanor charges, and was sentenced to 15 days of community service. "Part of growing up and maturing is being accountable for your actions, Cardi B said in a statement in September 2022. "As a mother, it's a practice that I am trying to instill in my children, but the example starts with me. I've made some bad decisions in my past that I am not afraid to face and own up to. These moments don't define me and they are not reflective of who I am now."
Summer Bunni
In December 2019, Summer Bunni claimed that Offset cheated on Cardi B with her. "Everything the rumors said, the threesome? So true. It's nothing to lie about, I just don't feel like we should lie," she told Hollywood Life. "It's out there, just tell the truth. But Offset has owned up to what happened, he's apologized, but he entertained me for a while."
She continued, "Me and this mutual friend were out one night and Offset was there. He couldn't stop staring at me all night, I was aware he wanted me. We were like friends, but you know, he liked the sauce. When we could cross paths, he would hit me up like, 'Yo, I'm thinking about you.'"
She claimed that she didn't know that Offset was married at the time. "I have not messed with Offset since he had his baby. I didn't know how serious his marriage was, you know … I feel ashamed," she told TMZ.
She then addressed Cardi in her statement. "To Cardi B and to her fans and to her family and to her situation: these were never my intentions and I never wanted to break up a happy home or be a cause of someone just saying, like, 'F—k it,' to get a divorce or anything like that," the Instagram star said.
"No I have not spoken to Cardi B but I would like her to know that I'm a very genuine person and I'm not here to break up her family, or mess up what she has going on with her husband and I'm very sorry that this has happened," she told TMZ. "I'm very sorry that I didn't think about my worth as a young lady and I just hope that she can overcome this. I know that her and Offset actually do have love for each other; I can tell. So I just hope that, with this, she can just focus on her love for Offset."
Cuban Doll
CARDI B AND OFFSET KEVIN MAZUR/GETTY IMAGES FOR SEAN COMBS
During the Summer Bunni rumors, she alleged that Offset wanted a threesome with her and Cuban Doll. Cuban Doll denied the rumors when they emerged. However, she was involved but she did end up in several Twitter feuds with Cardi years later. "Girl Sdfu !!!!! We never had a problem you dry tweeted that shit bout me … me & you ain't been cool offset was tryna fuck me," Cuban tweeted after Cardi tweeted about other women in rap and their inspirations. "What is this proving? Who are you trying to convince?" Cuban wrote. "Your husband tried to fuck me And IM STILL NOT INSPIRED THE END!"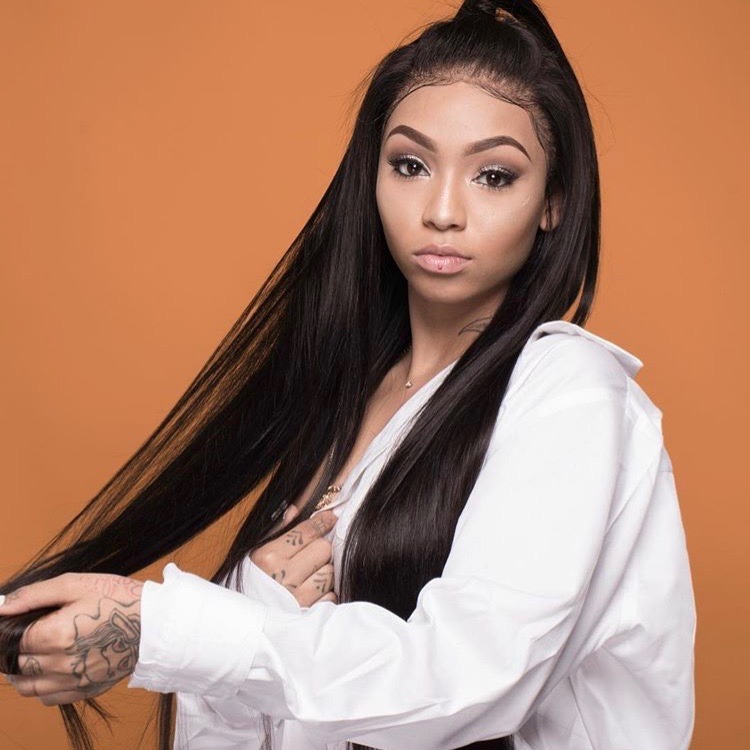 Our mission at STYLECASTER is to bring style to the people, and we only feature products we think you'll love as much as we do. Please note that if you purchase something by clicking on a link within this story, we may receive a small commission of the sale.