It's finally Eternals red carpet season, and for a change it's not Angelina Jolie causing a stir at film premieres. Instead, daughter Shiloh Jolie-Pitt has been the one making headlines by ditching her trademark red carpet suits and showing up in dresses instead.
Is Angelina Jolie using a "lie-in-wait" strategy to keep Brad Pitt away from the kids? Photos: AP, Getty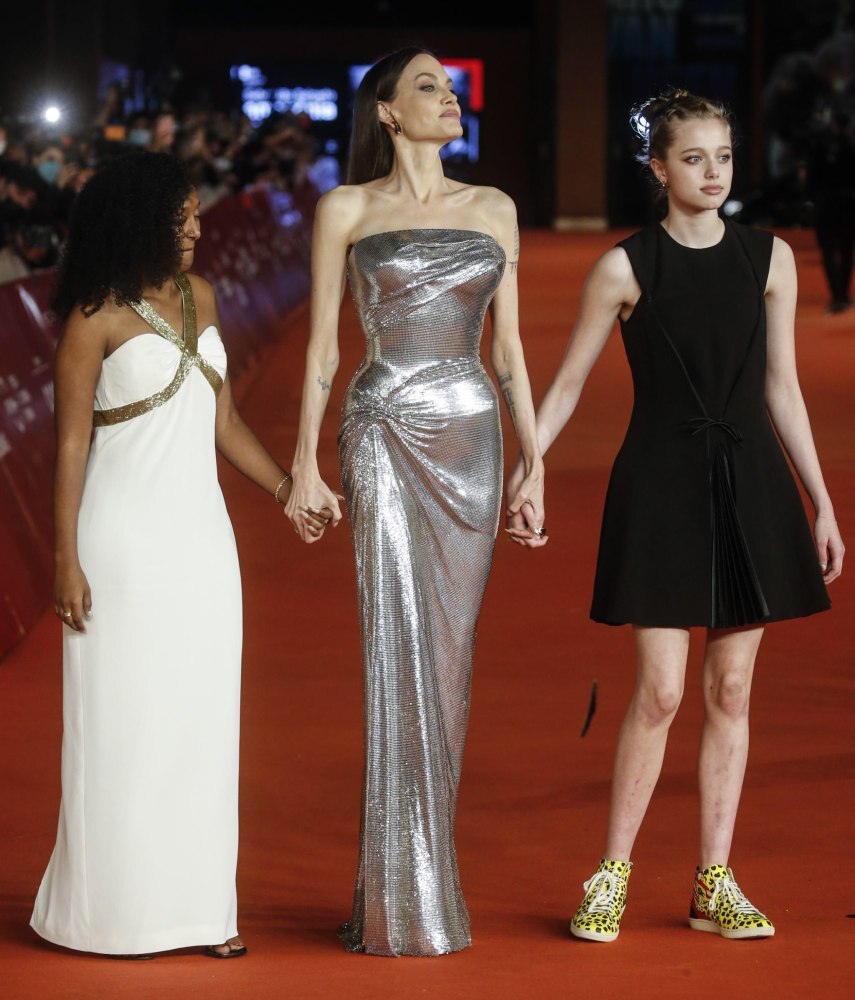 Angelina Jolie and daughters Zahara Marley and Shiloh Jolie-Pitt pose on the red carpet for Eternals at the 16th annual Rome International Film Festival.
It all started on October 18 at the movie's Los Angeles premiere, when Shiloh, 15, walked the red carpet in a glamorous neutral-coloured dress matching that of her A-list mother – a far cry from the boyish suits she's worn over the years.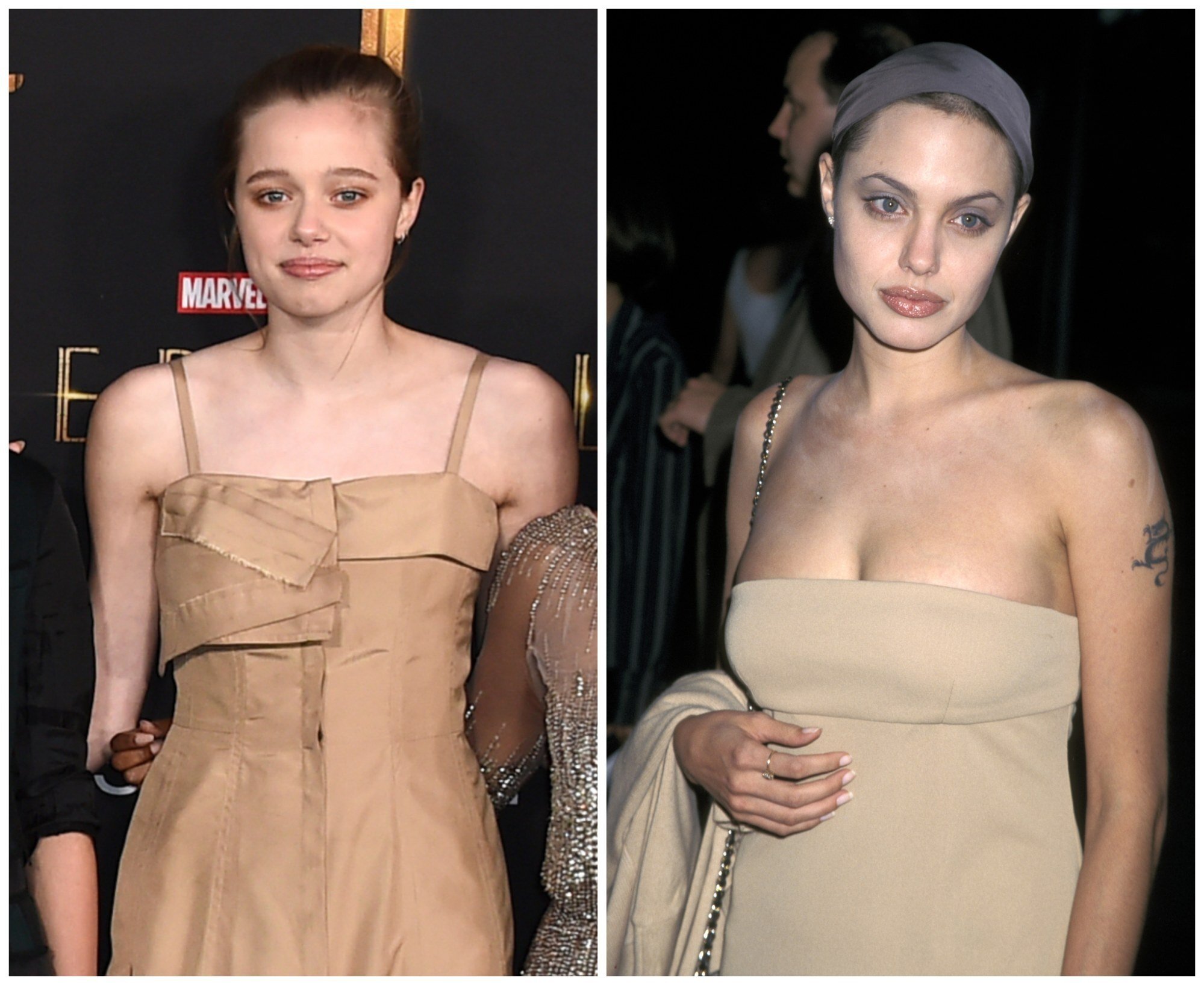 Shiloh Jolie-Pitt in 2021, Angelina Jolie in 1998. Photos: Getty Images
Then, on October 24, Shiloh popped up at the Italian premiere of Eternals in Rome, where she walked the red carpet alongside her mum and sister-slash-bestie, Zahara.
For the occasion, Shiloh opted for yet another teenage glam look, pairing a black knee-length frock with yellow animal print high-tops.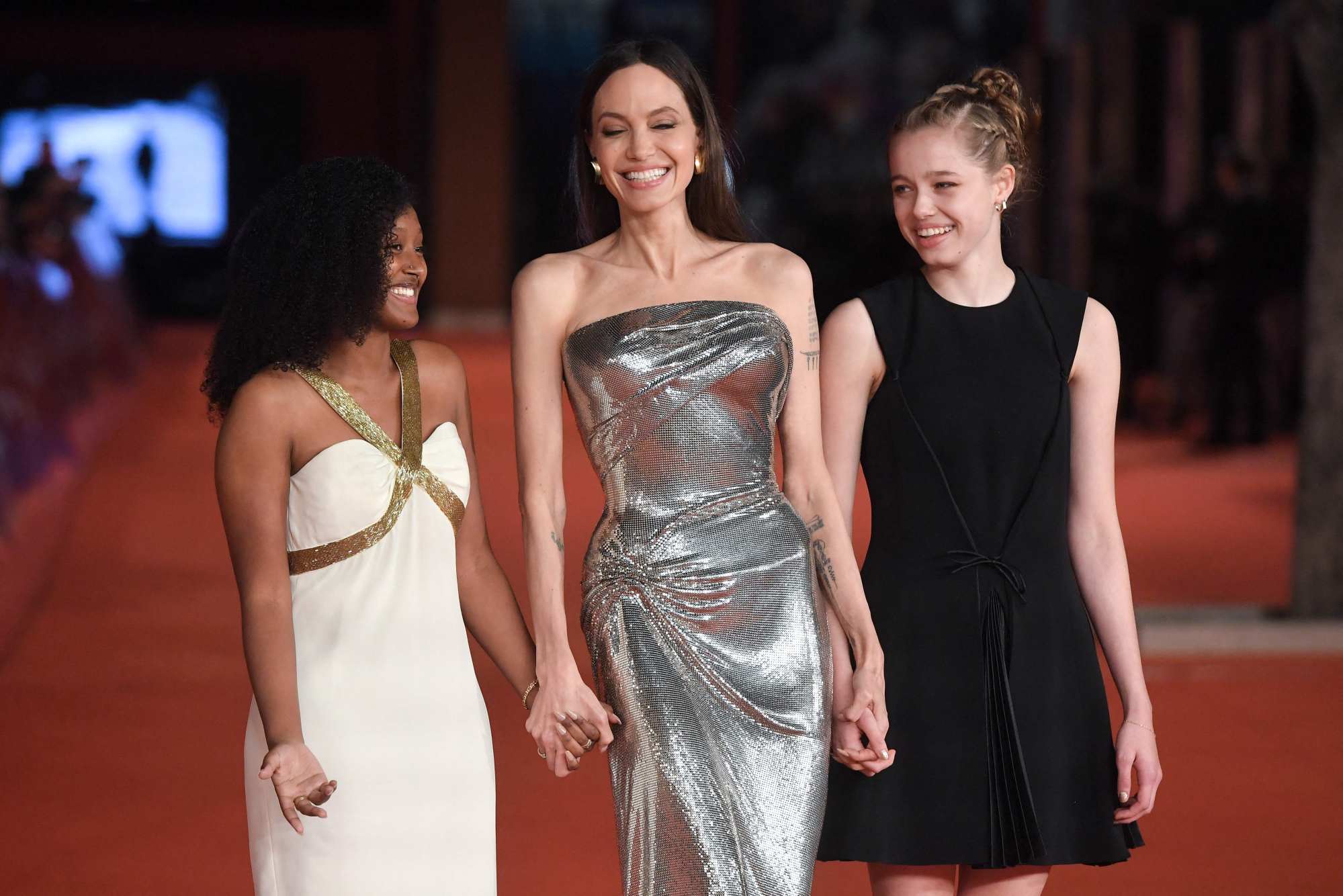 Angelina Jolie arrives with her daughters Zahara Marley and Shiloh Jolie-Pitt for Rome premiere of Eternals on October 24. Photo: AFP
So why is there so much fuss about a celebrity teenager's evolving wardrobe? It almost certainly has something to do with the fact that a big chunk of the internet believes Shiloh identifies as male following playful comments her parents made during interviews when she was very young.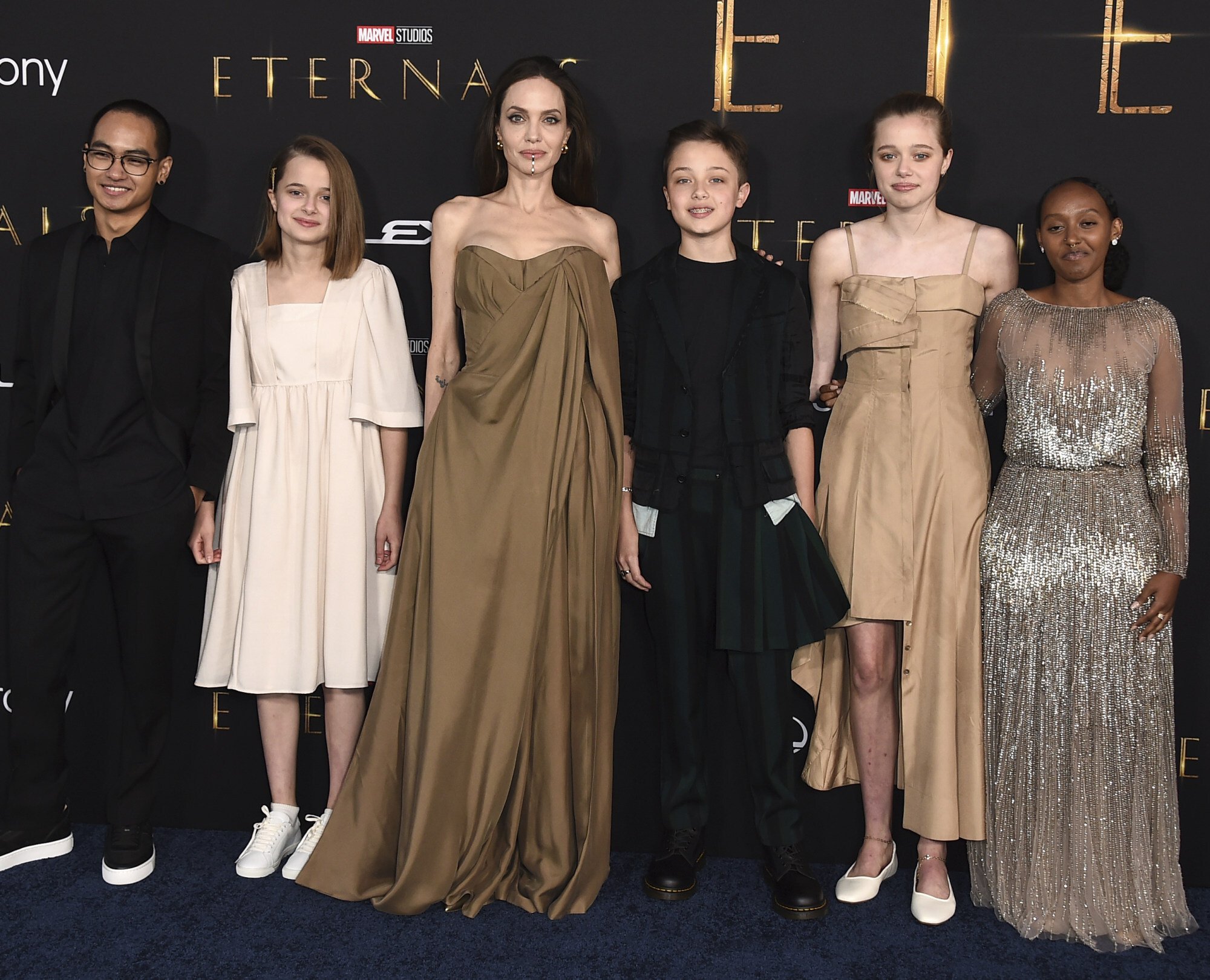 Angelina Jolie with children Maddox, Vivienne, Knox, Shiloh and Zahara Jolie-Pitt arrive at the Los Angeles premiere of Eternals on October 18. Photo: Invision/AP
In a 2008 interview with Oprah Winfrey, dad Brad Pitt opened up about raising Shiloh: "She only wants to be called John. John or Peter. It's a Peter Pan thing. And then I'll say, 'John, would you like some orange juice?' And she goes, 'No!'"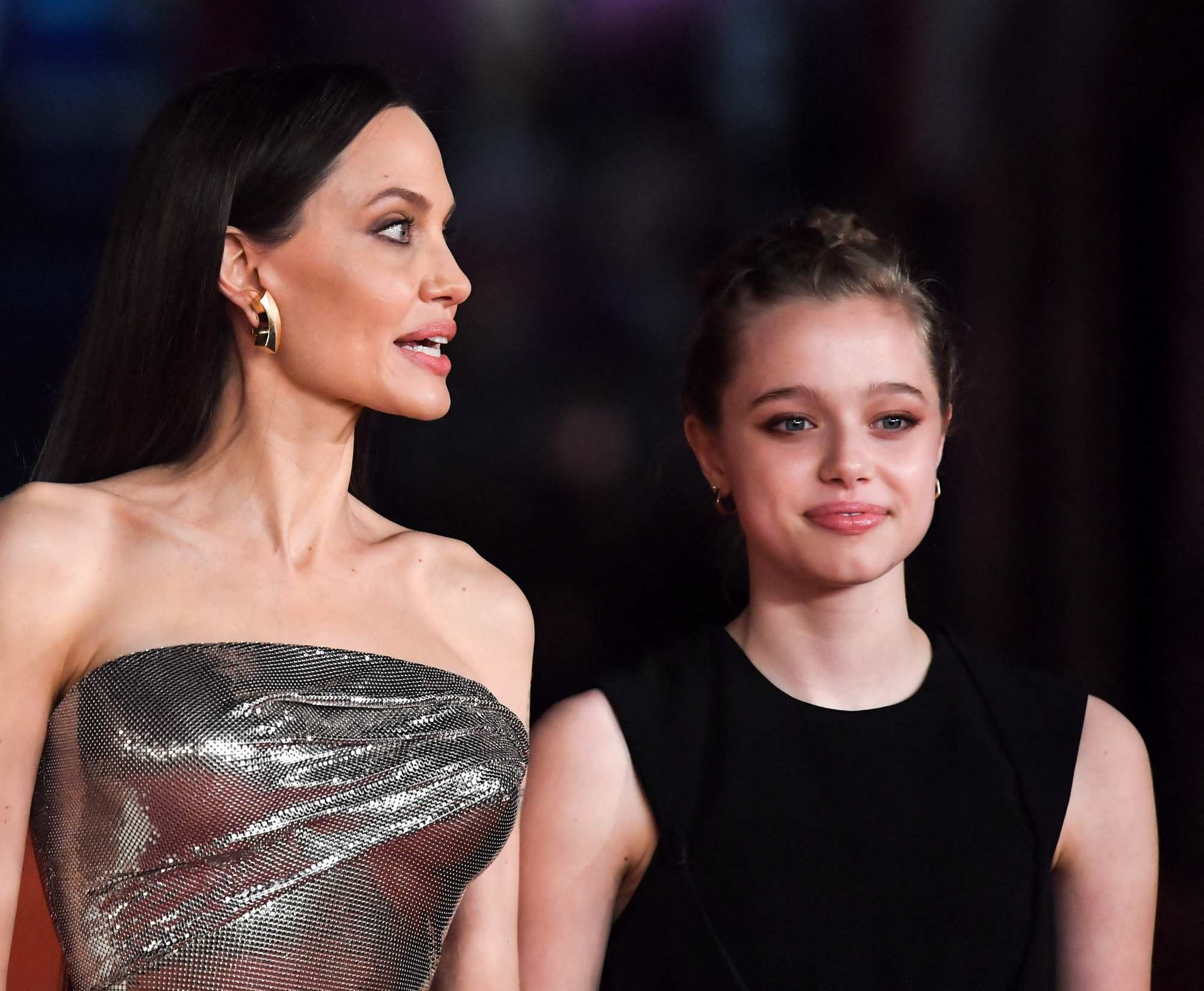 Shiloh Jolie-Pitt rocks a new image at the Rome Eternals premiere next to mum Angelia. Photo: AFP
Angelina made similar comments during a Vanity Fair interview in 2010. "She wants to be a boy," Jolie said. "So we had to cut her hair. She likes to wear boy clothes. She thinks she's one of her brothers."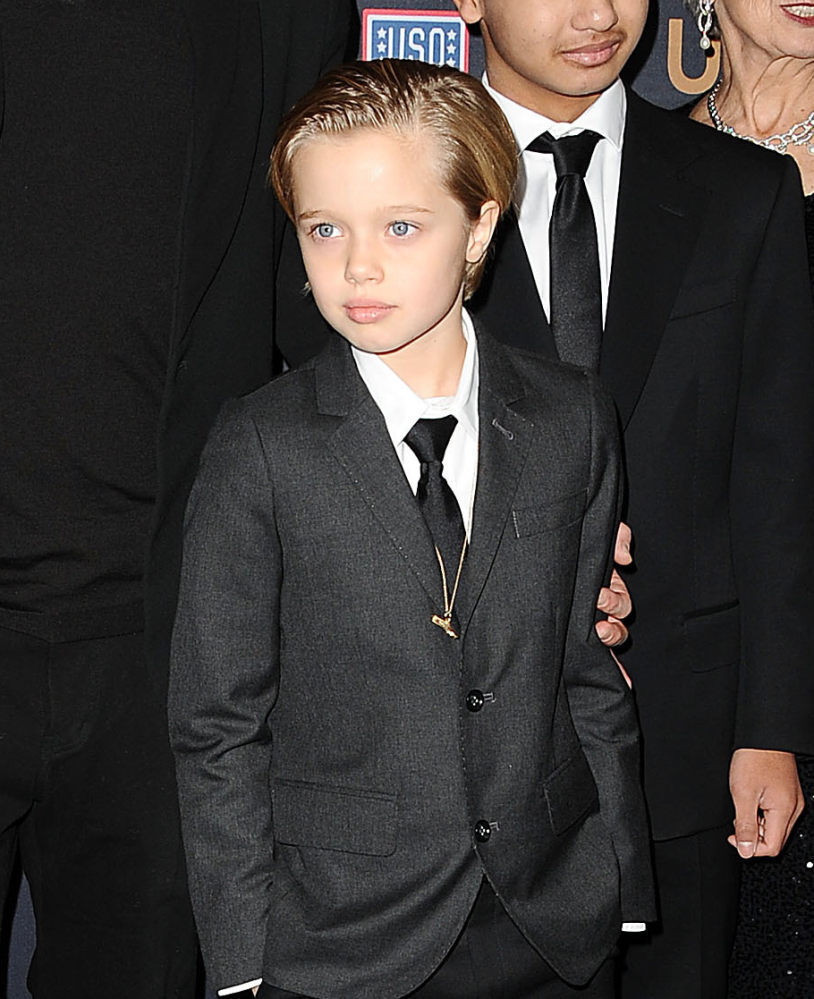 Shiloh Jolie Pitt, suited and booted back in December 2014. Photo: FilmMagic
Since then, many fans have widely referred to Shiloh as John, with a full Wikipedia page and social fan pages popping up all over the internet. In fact, until 2020, Google Trends revealed that online users were searching for both "Shiloh" and "John" pretty equally.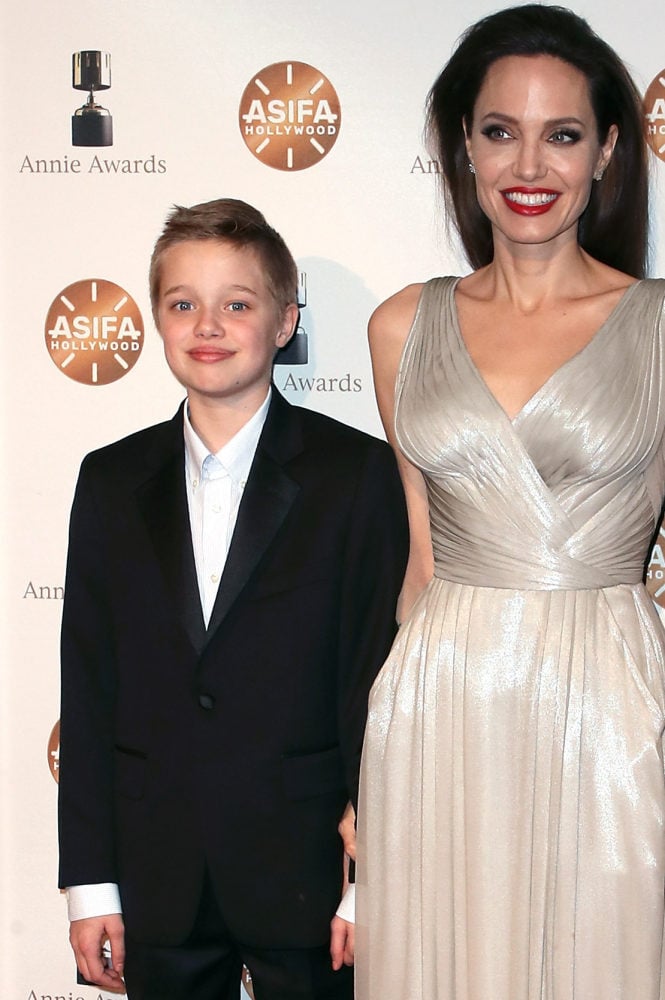 Shiloh Jolie-Pitt with mum Angelina Jolie at the 45th Annual Annie Awards on February 3, 2018. Photo: Getty Images
Fast forward to 2021 and a few red carpet frocks later, and there's somewhat of an awkward silence online. Although genderqueer and nonbinary identities exist, as do gender-bending fashion looks, Shiloh may have just changed her mind about "wanting to be a boy" … but we'll have to wait and see if her parents, or Shiloh herself, give any more interviews about the subject in future.
But that hasn't stopped social media users from having their say. "Shiloh has been blessed with beautiful genes from both parents. She's a stunning young lady," commented a user on Instagram.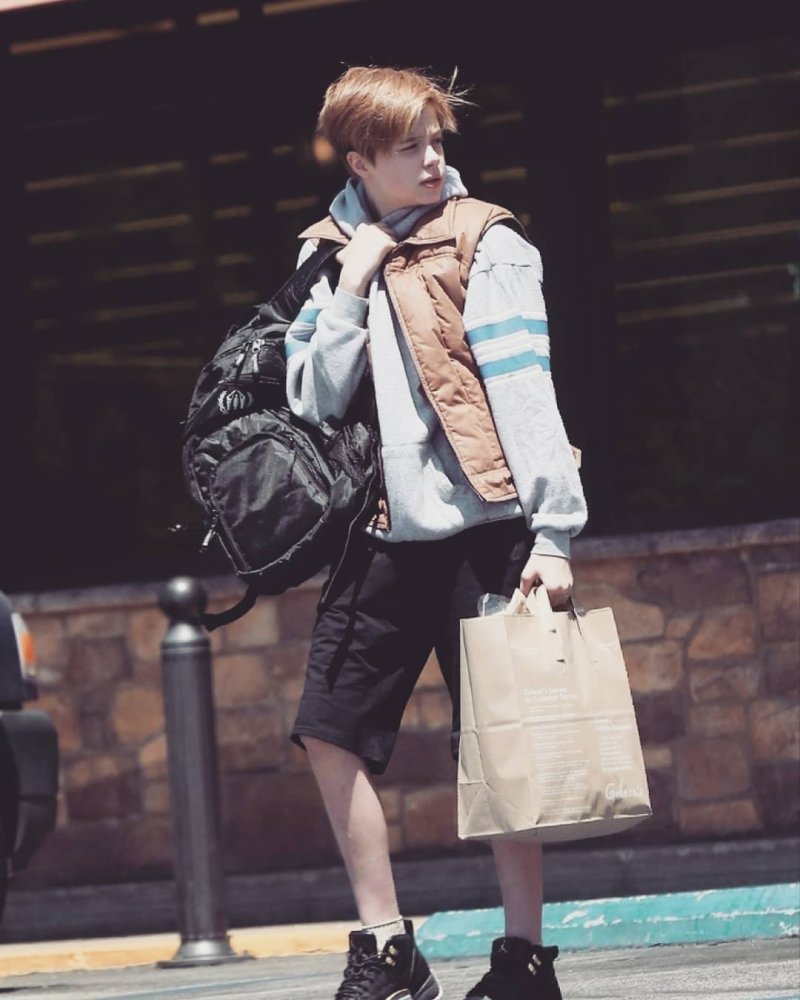 Shiloh Jolie-Pitt's influential early-teen image. Photo: @shiloh.jolie.pitt/Instagram
"I'm glad she's finding her true self. Too many Hollywood children go down a destructive path because they want to be different and stand out from their parents," said another.
Gender identity aside, Shiloh generated quite the fashion buzz in the past with her androgynous, fearless chic style at film premieres. She was always encouraged by her parents to dress the way she wanted. As a child, she would don casual separates – polo shirts, jackets, blazers, shorts, dark trousers, jeans and oversized tracksuits.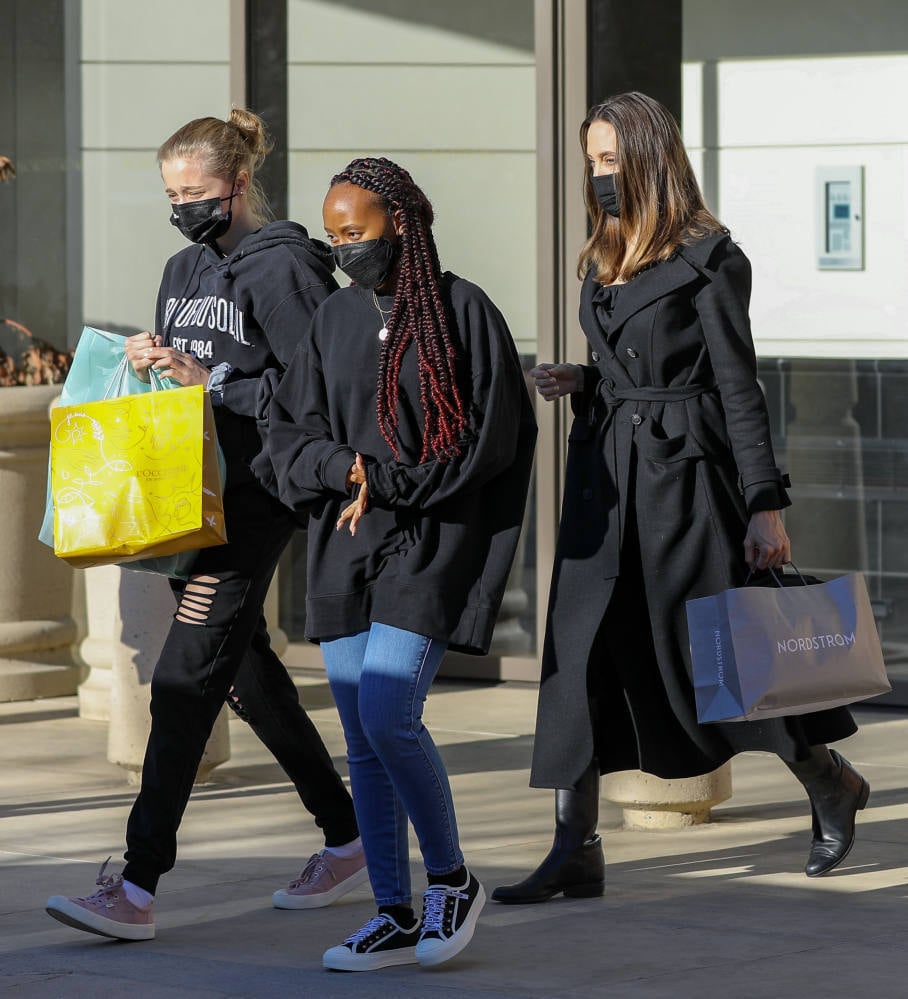 Angelina Jolie on a shopping spree at The Oaks in Thousand Oaks, California, US, with daughters Shiloh and Zahara, in February. Photo: X17online
But when Shiloh stepped out in early 2021, it was clear that she had undergone quite the makeover while in lockdown. Sporting denim cut-offs, pierced ears and long locks tied up in a bun, her ensemble looked very different from the tomboy outfits we had come to expect.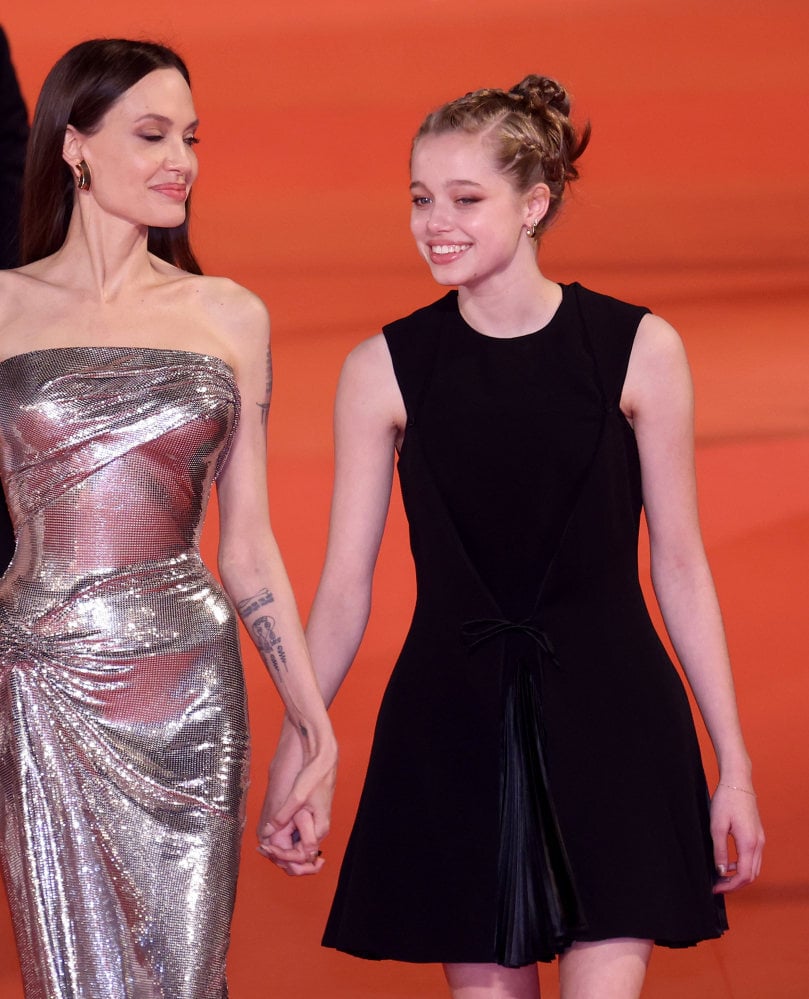 More from the Rome red carpet. Photo: Getty Images
And thank goodness for the Eternals movie (even if the film turns out to be rubbish), because by October we've witnessed Shiloh go full red carpet glam on us at least twice already. They grow up so fast, eh?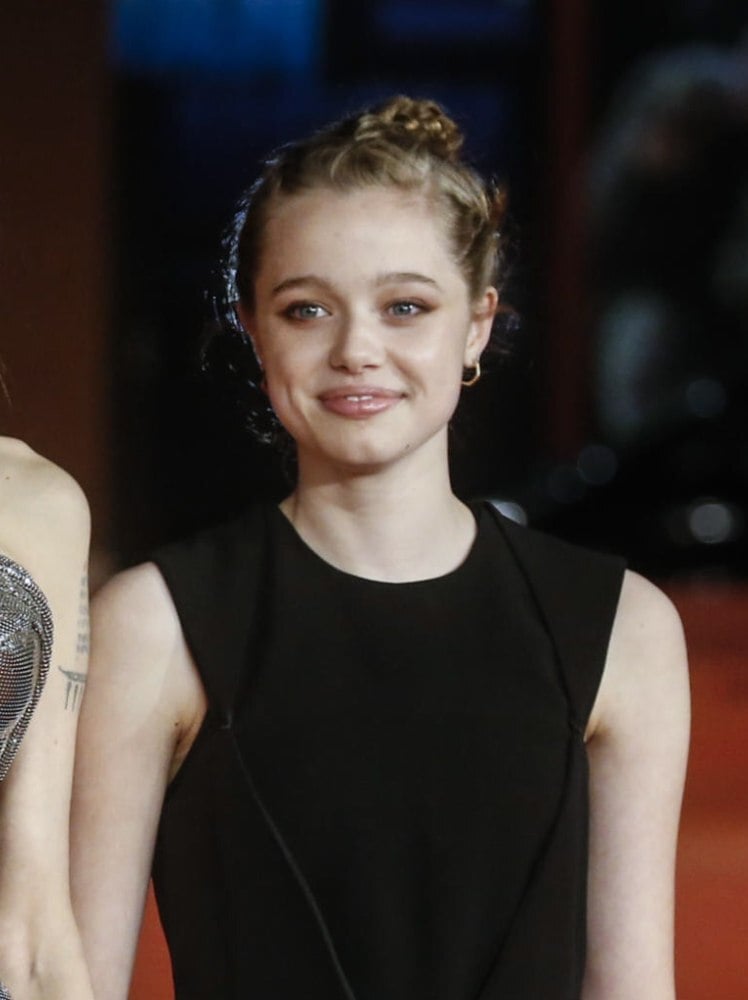 What's next for Shiloh Jolie-Pitt's fearless fashion? Photo: EPA-EFE
Whatever Shiloh decides to be and become as she grows up and develops, one thing is for certain – she's the splitting image of both Angelina and Brad, and we can't unsee it.