Angelina Jolie is using her platform to speak out against racial inequities in health care.
In a recently published essay for the American Journal of Nursing, the actor shined a light on a new technology that can help detect bruising on patients with dark skin tones, which may help close the gap on providing resources for abuse survivors of color. Jolie additionally opened up about how her experience as a mother of six children—some who are themselves not white—have made her a witness to the racial biases and disparities in the medical space.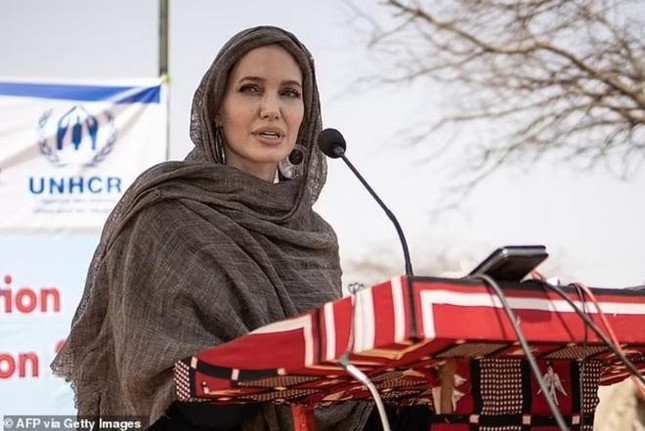 "As the mother of children of multiple races, I have seen my children of color be misdiagnosed, at times in ways that endangered their health," she wrote.
Jolie's three eldest children are adopted: 21-year-old Maddox is Cambodian, 19-year-old Pax is Vietnamese, and 18-year-old Zahara is Ethiopian. She additionally shares three biological kids with ex-husband Brad Pitt: 17-year-old daughter Shiloh and 14-year-old twins Knox and Vivienne.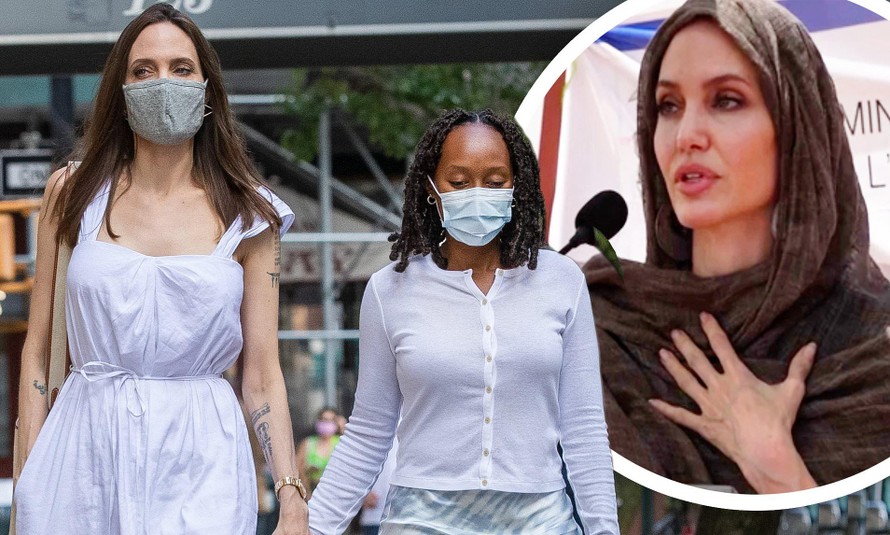 Angelina Jolie with five of her kids: Maddox, Vivienne, Knox, Shiloh, and Zahara.Axelle/Bauer-Griffin – Getty Images
Later in the essay, Jolie explained the need for competent technology and methods that can serve patients with varying skin tones. "Without use of the best available technology to detect bruising, abuse survivors of color are at a significant disadvantage in having their injuries properly identified and documented, are at greater risk for further abuse, and have less of a chance of receiving justice or medical care," Jolie wrote.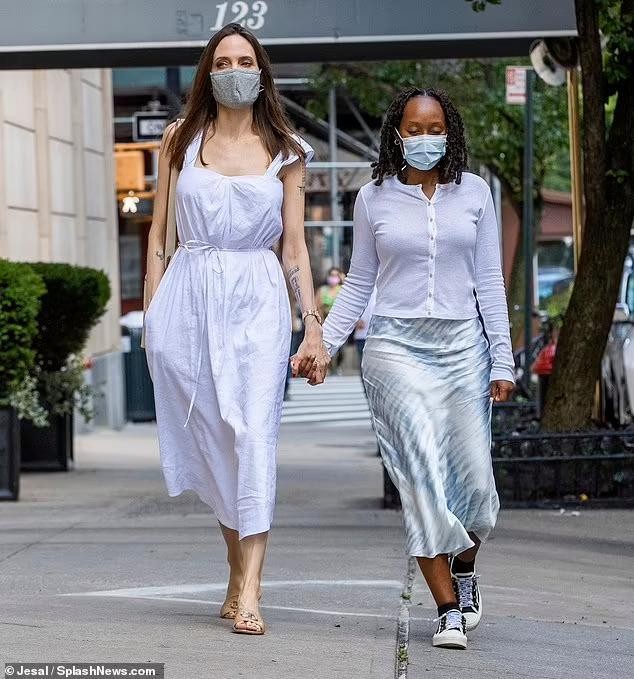 The Eternals star shared a personal anecdote that captured how racial biases in health care have affected her own family.
"When my daughter Zahara, who is from Ethiopia, was hospitalized for a medical procedure, the nurse told me to call her 'if she turns pink near her incisions.' I stood looking blankly at her, not sure she understood what was wrong with what she had said," Jolie recalled. "When she left the room, I had a talk with my daughter, both of us knowing that we would have to look for signs of infection based on our own knowledge, not what the nurse had said, despite her undoubted good intentions."
She continued, "Even as my family has access to high-quality medical care, simple diagnoses are missed because of race and continued prioritization of white skin in medicine."