At the Met Gala on Monday night, photographers captured Nicki Minaj and Cardi B having a heart-to-heart inside the event, which is pretty crazy, considering they were "feuding" up until this point. In an interview with Howard Stern on Wednesday, Cardi gave some context to the whole situation.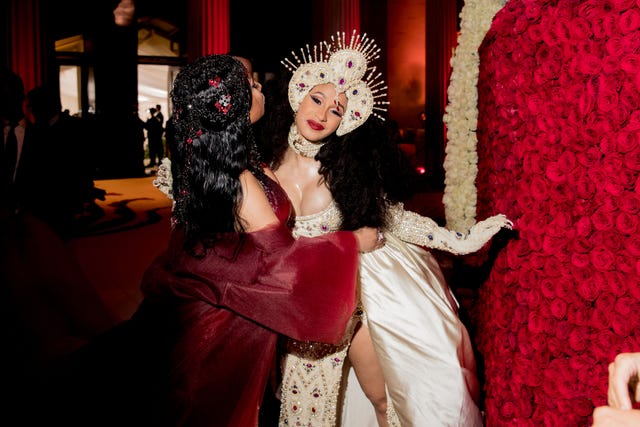 "I never was feuding with anybody, there was a misunderstanding,"Cardi said. "I think she felt a certain type of way about something. I definitely felt a certain type of way about something. I didn't wanna ever talk about it in public because I felt like we gonna see each other again and we will talk about it, and it's always like little issues. The thing is, it's always little issues, but you know, fans are always gonna make it a big thing."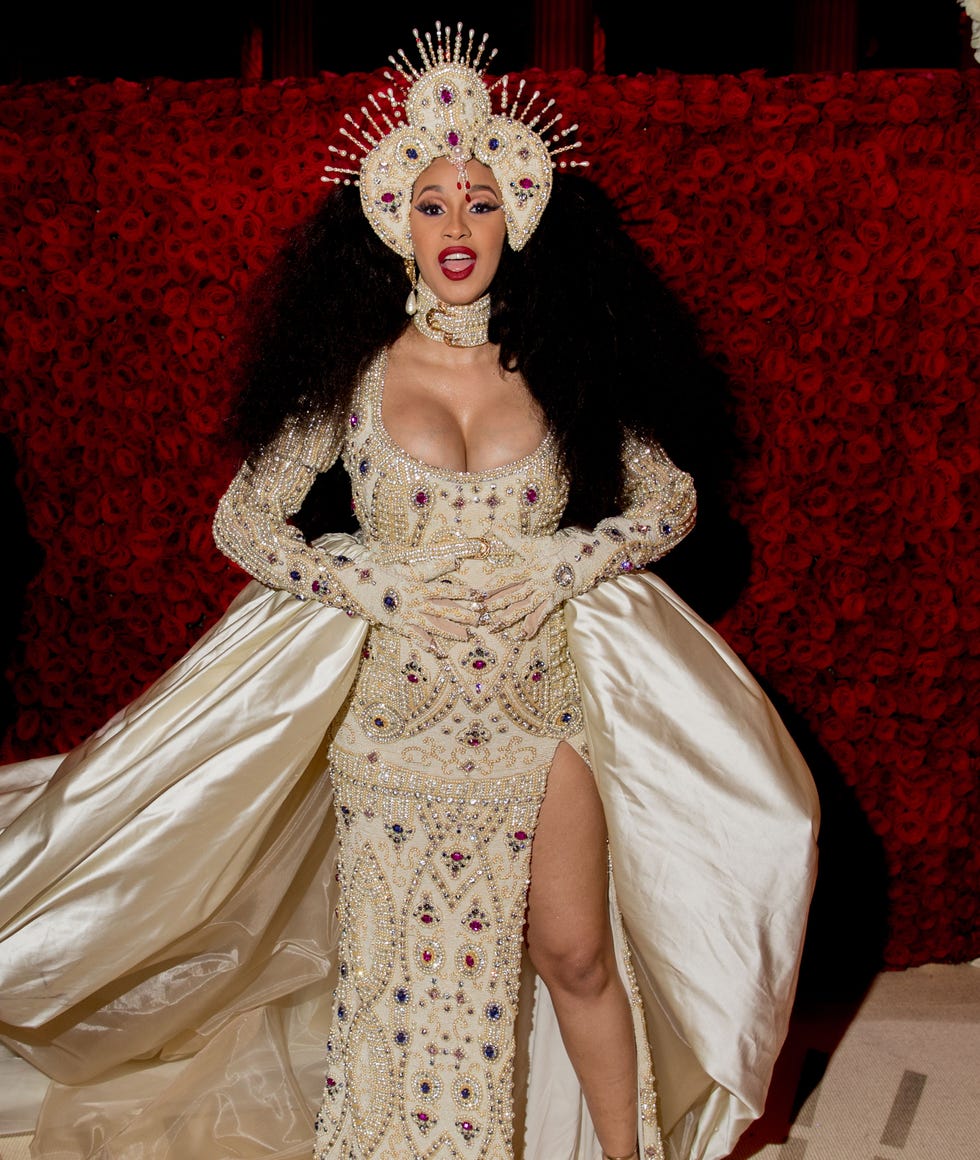 She said that they spoke at the Met Gala and it was just something that needed to be talked about, because "it was an issue." The "feud," which started by calling each other out in raps, came to a head after Cardi and Nicki were both featured on a Migos songs (one of the three members of Migos, Offset, is Cardi's fiancee). Nicki said her feelings were hurt about the comments Cardi made after the track came out. Cardi didn't want to elaborate on the details, though, in the interview.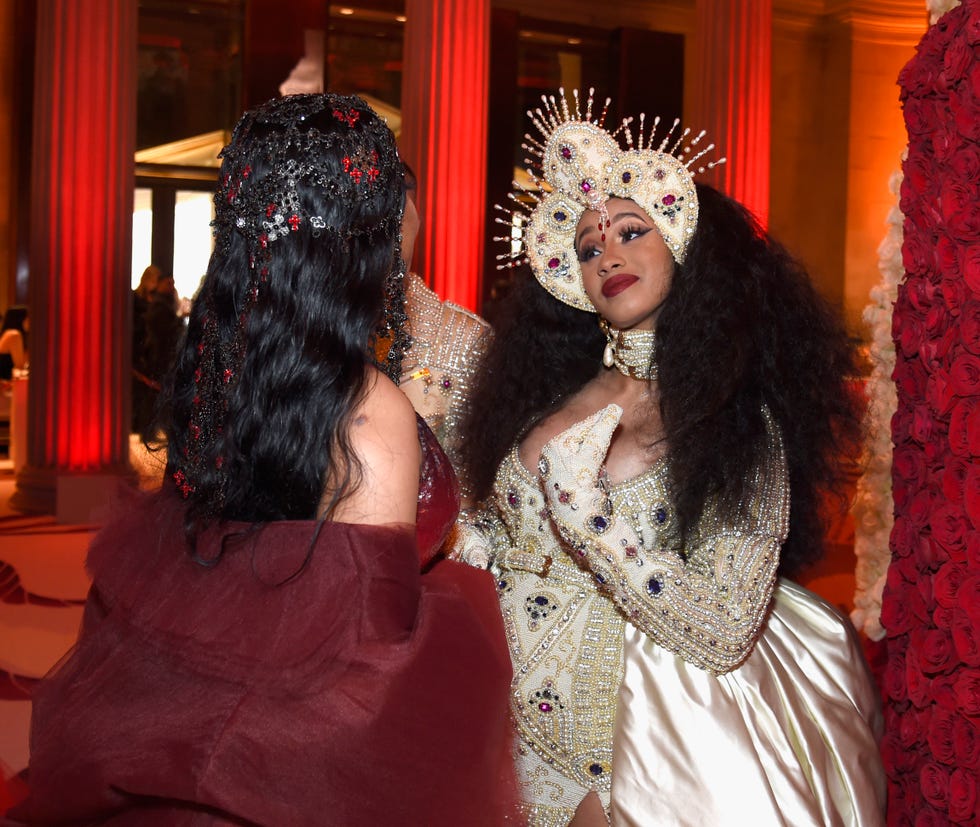 "I'm not gonna talk about it, but I really feel a certain type of way," she said. "My feelings was really hurt, and I was just on some, 'You know what? This is why I just keep to myself. This is why I cannot f*ck with nobody.'"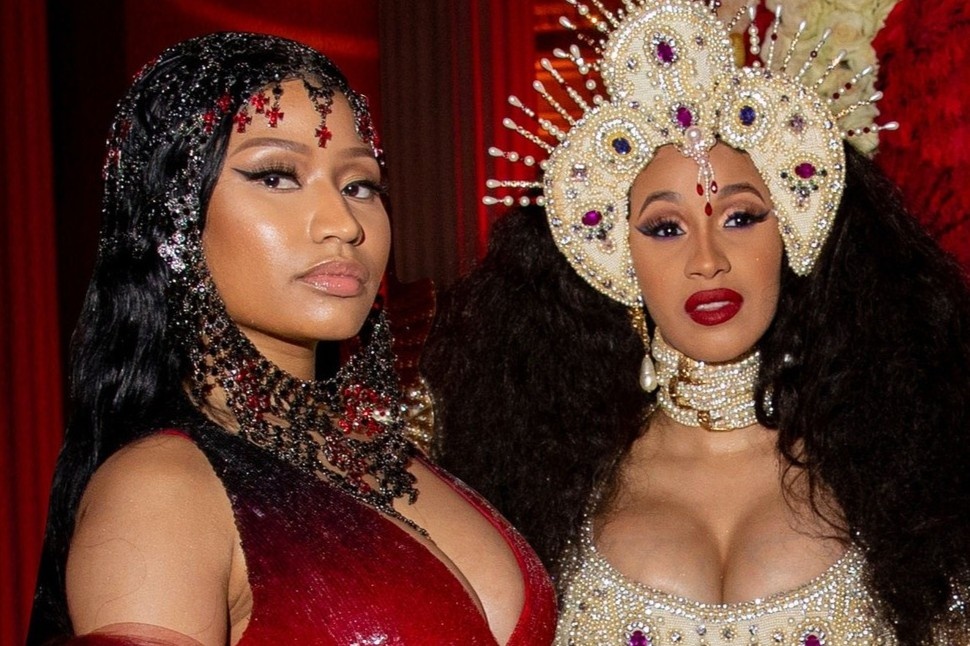 She noted that one of the biggest problems, in her opinion, is that the fans, and to an extent the media, try to pit female rappers against each other.
"The media, they just so thirsty to put women in hip-hop — not just women in hip-hop, color women — against each other," she said. "I don't understand why they do that and why they want to do that. Like, I've seen so many Hispanic artists — females — work with each other, and it benefits them so well."