For the past three days, the NBA has treated basketball fans with a matchup between Victor Wembanyama and Kevin Durant twice, with each team hosting a game.
As the dust has settled and the hypothetical comparisons have more concrete sample size, the two-time NBA champion sees a bright future from the French rookie.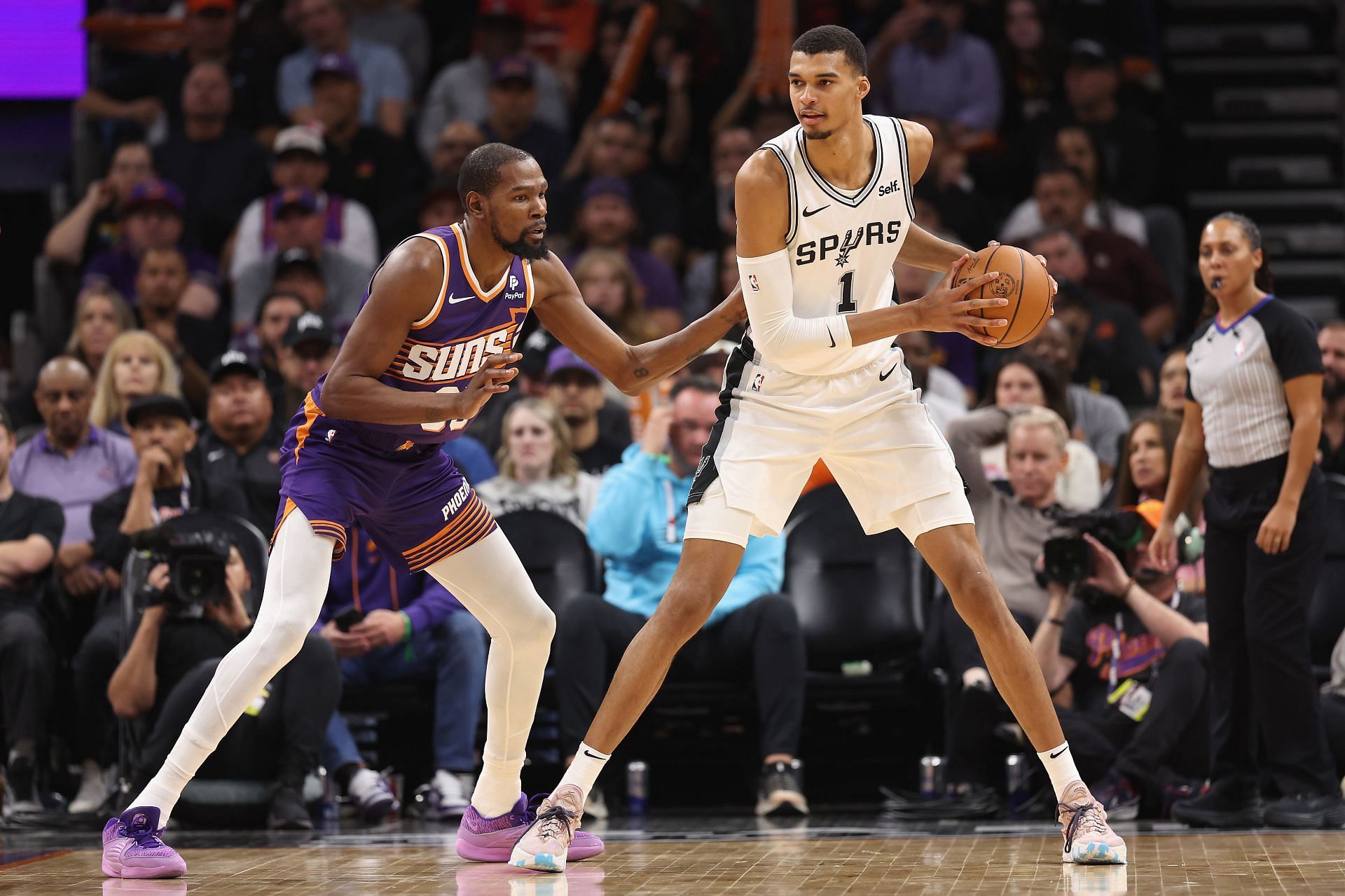 There has been so much hype surrounding Victor Webmanyama before entering the NBA, and most analysts see him as a Kevin Durant on a seven-foot-three body with an eight-foot wingspan.
Now that both players faced each other, the media asked Kevin Durant on what it was facing a player most compared to him.
What fascinated the 13-time all-star is how Wembanyama enjoys the game of basketball and his attention to detail.
"We are both skinny and I'm sure he watched me growing up but he is his own player. I'm sure he watched so many great players in the league and tried to emulate just about everybody, you can tell."His enthusiasm for the game, you can tell that through the TV and playing against him," said Durant.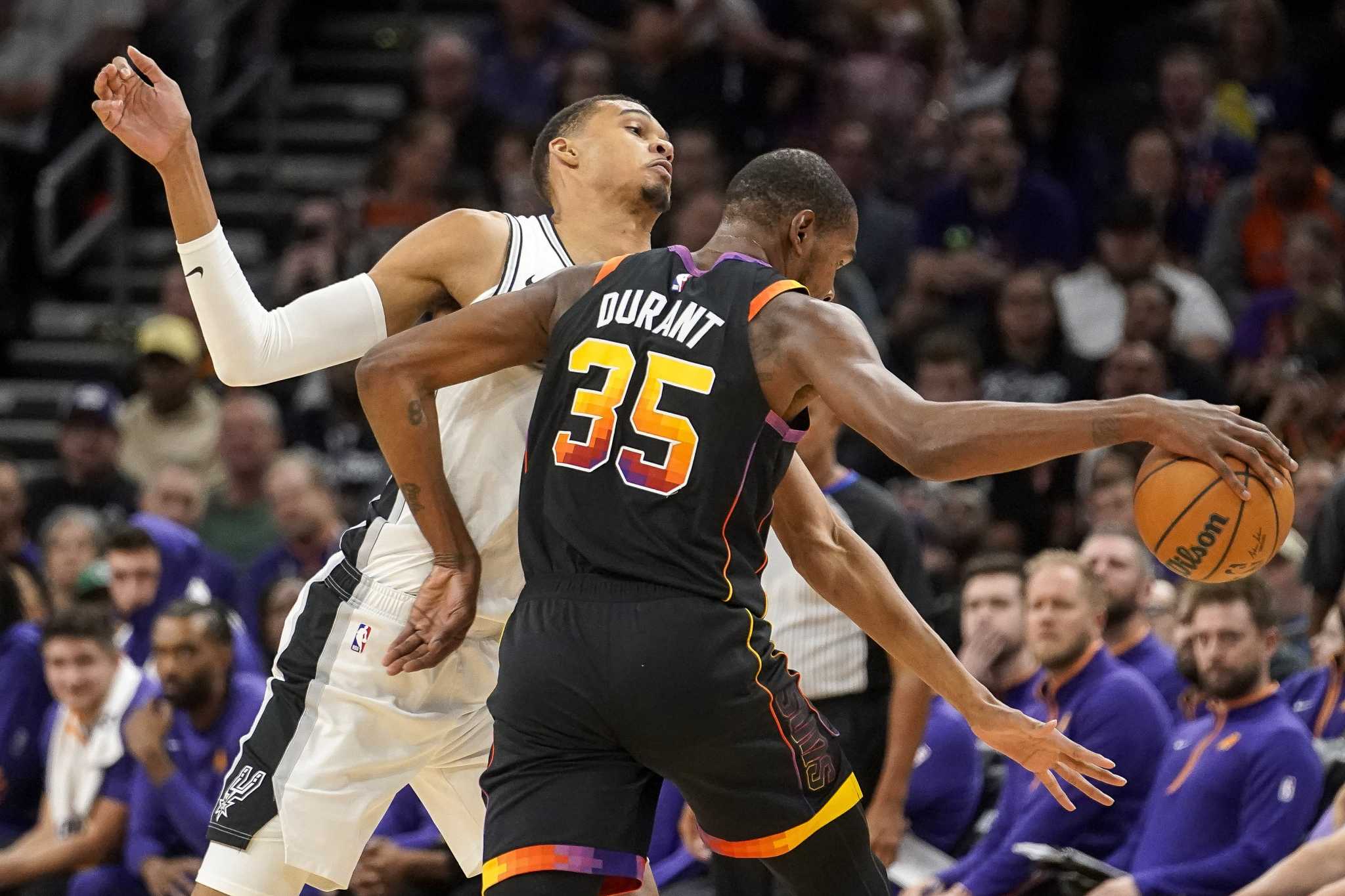 With Kevin Durant at the tail end of his career and Wembanyama just getting started, most analysts see the first overall pick in the 2023 NBA draft having a similar career path as the four-time scoring champion.
As per Durant, he doesn't see Victor Wembanyama following his footsteps but more creating his own legacy in his own terms.
"He is going to create his own lane, much different than anybody who's ever played. You can compare but he will carve out his own lane," said Durant.
KD on Wemby:

"He is going to create his own lane, much different than anybody who's ever played."

— NBA In-Season Tournament (@NBA) November 3, 2023
Kevin Durant vs Victor Wembanyama by the numbers
With two consecutive games played by the Phoenix Suns and San Antonio Spurs, the two NBA stars were heavily compared in both games, and the results were different.
Ib their first encounter, Kevin Durant outperformed Wembanyama with 26 points, seven assists, two rebounds and two steals, shooting an accurate 12-of-19 from the field.
However, Wembanyama had the chance to pull the game closer with a follow-up dunk and tallied 18 points, eight rebounds and four blocks.
Heading to their next game, Victor Wembanyama caught fire and adjusted immediately after a slow start in their previous matchup.
It was the best game so far for Wemby, as he had his season-high of 38 points along with 10 rebounds, three triples and two blocks.
On the other side, Kevin Durant was more consistent with his numbers providing 28 points and six rebounds while shooting 10-of-15 from the field. He also had three three-pointers in the game.
In two matchups, the San Antonio Spurs won both games, improving to a 3-2 winning record, while the Phoenix Suns fell to 2-3 after five games.