Stephen Curry sets new record by being the first NBA to earn more than $50 million in a campaign
He will earn $52 million and will be the highest-paid basketball player of the season. Find out other interesting facts about the season that starts tonight here.
Stephen Curry, here in an image broadcast by Apple TV+ related to the documentary "Stephen Curry: Underrated.", will be the highest-paid player in the NBA for the seventh year in a row. (Apple TV+ via AP) (The Associated Press)
This season NBA teams have committed nearly $4.8 billion to players, which means payrolls averaging $160 million.
Total payrolls—pending any changes in the season—increased 7% compared to last year.
The teams with the highest payrolls are, in this order: Golden State, the Los Angeles Clippers, Milwaukee, Phoenix, Philadelphia and Miami.
Warriors guard Stephen Curry will have the highest salary for the seventh consecutive year, at almost $52 million. It will be the first time that someone exceeds 50 million (but you will have to get used to it).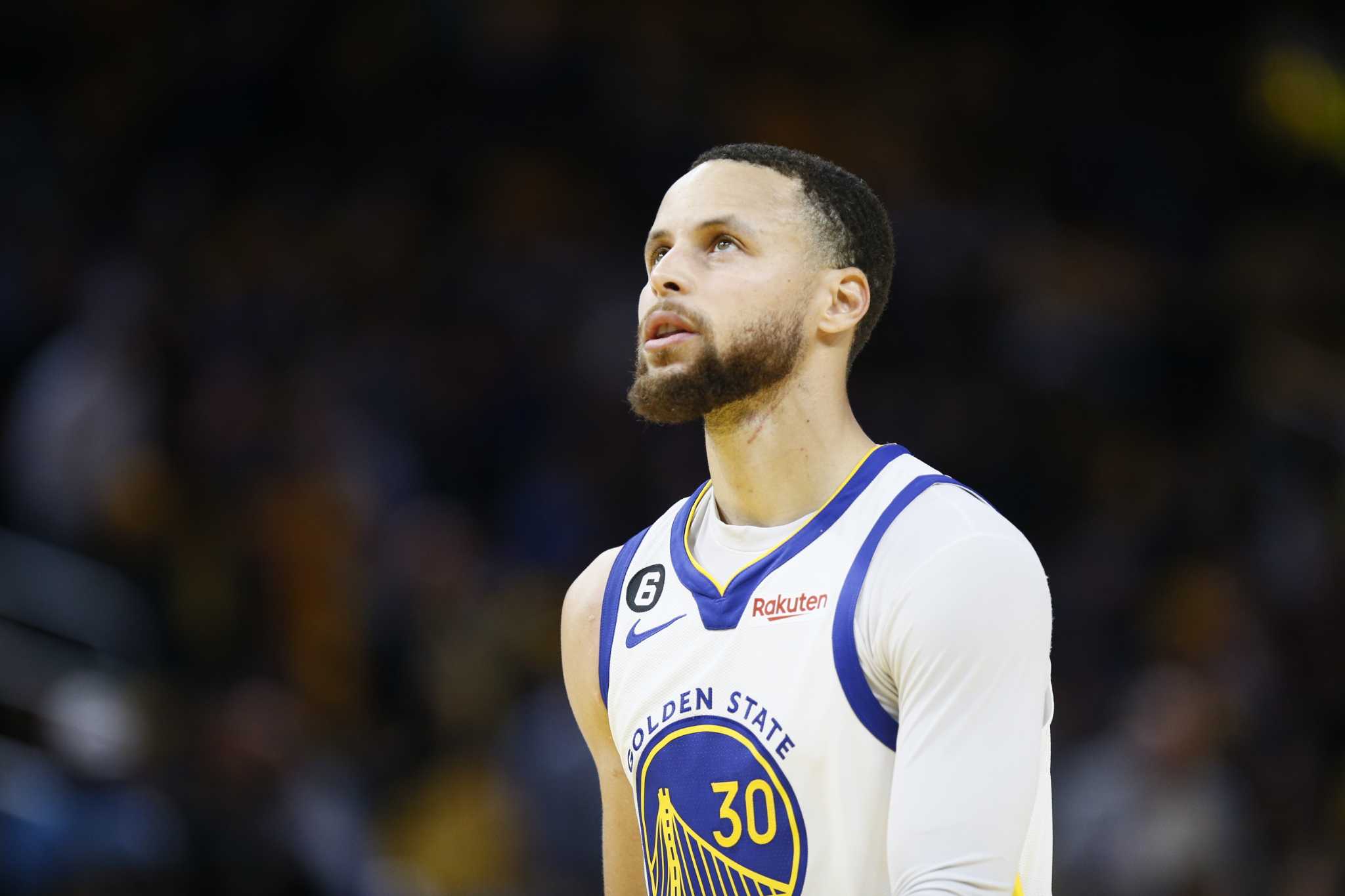 Next season, other players are expected to join Curry. Nikola Jokic of Denver, Joel Embiid of Philadelphia, Bradley Beal of Phoenix and of course, LeBron James of the Los Angeles Lakers.
Durant goes for the Top 10 in all-time scoring
Kevin Durant begins the season with Phoenix in the 13th position of top scorers and could easily place tenth given that with his total of 26,892 points he is 52 behind Hakeem Olajuwon (12), 421 behind Elvin Hayes (11) and 517 behind Moses Malone (10).
Lot of talent
Here's another look at what the season brings.
♦ There are 63 players starting the season who have been named to an All-Star team.
♦ There are 41 players starting the season who have been chosen to the All-NBA teams.
♦ There were at least 25 times in which a player scored at least 50 points in a game during the 2022-23 regular season. The NBA had not seen so many 50-point games since 1962-63, when there were 34 — four by Elgin Baylor and the rest by Wilt Chamberlain.
♦ There are currently 37 players who have had at least one 50-point game.
Newbies to follow
In the history of the NBA, there have been 235 rookies with at least 1,000 points in their first season — there were never more than eight in a single year.
But with San Antonio's Victor Wembanyama, Oklahoma City's Chet Holmgren (who counts as a rookie because he missed last year), Portland's Scoot Henderson and Charlotte's Brandon Miller leading the way, it wouldn't be far-fetched that there could be more this season. of eight rookies who exceed this figure.
Milestones within reach of several veterans
♦ Russell Westbrook is two triple doubles away from reaching 200 in his career in the regular season.
♦ Damian Lillard is 624 away from 20,000 points and if he plays all year he could rise to fourth place on the all-time list of triples. He is 62 behind Kyle Korver (5) and 173 behind Reggie Miller (4).
♦ LeBron James has played 1,421 regular season games. With this, he is in ninth position in history, three behind Kevin Willis (8), 41 behind Kevin Garnett (7) and 55 behind Karl Malone (6). James could also surpass Malone for second place in minutes played; James has 54,094 and Malone played 54,852. Kareem Abdul-Jabbar's record is 57,446.
♦ Chicago's Andre Drummond is 37 rebounds away from 10,000.
Milestones for teams and coaches
♦ Boston needs 30 wins to reach 3,600. The Celtics begin the season with number one in wins, 67 ahead of the Lakers (3,503).
♦ Indiana's Rick Carlisle enters the season with 896 wins and could continue climbing the all-time list. He is currently the 14th winningest coach — 39 behind Dick Motta (13), 41 behind Red Auberbach (12) and 48 behind Bill Fitch (11).
♦ Miami's Erik Spoelstra has 704 wins and is three behind John McLeod for 19th on the list.
♦ New York's Tom Thibodeau and Golden State's Steve Kerr are close to the 500-win mark. Thibodeau needs 23 and Kerr 27.