When you're as good a shooter as Warriors star Stephen Curry is, sometimes you don't even have to look at the rim to know your shot is going in.
In Sunday night's matchup with the Rockets, Curry brought a little sauce to one of his six made threes. Before the shot had even went through the back of the net, Curry was already running back the other way, with only a slight head turn to ensure that he had actually knocked down the shot. It's the type of swagger we've all come to expect from perhaps the greatest shooter of all time, and remains worth watching every time.
Stephen started running back before the ball went in 🫡

📺 @NBCSAuthentic pic.twitter.com/LmtwviY76k

— Golden State Warriors (@warriors) October 30, 2023
Curry's slick celebration did get fans talking about former Warriors teammate Jordan Poole, who showboated a bit too hard during a game earlier in the week and missed a three while attempting to deploy Curry's signature no-look celebration. And while Curry will likely never admit it, perhaps pulling it out had a bit of extra meaning to remind his former teammate who's boss.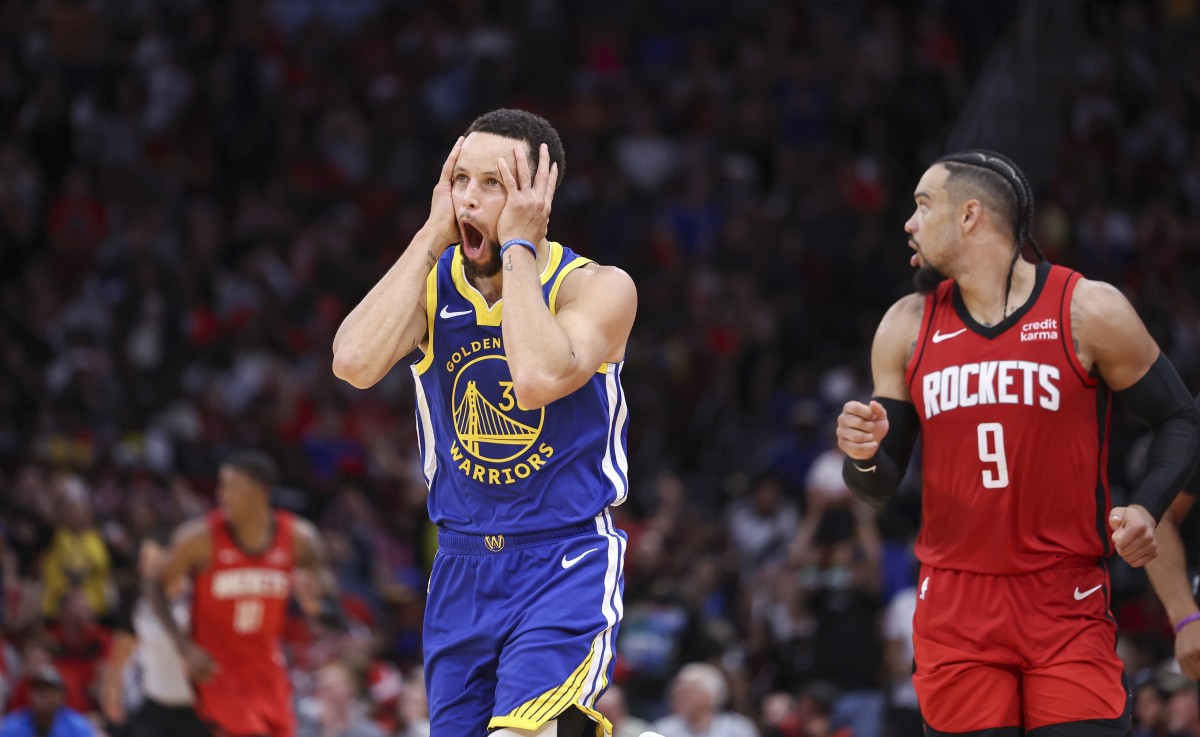 Golden State Warriors guard Stephen Curry reacts after making a basket during the fourth quarter against the Houston Rockets at Toyota Center.
Troy Taormina-USA TODAY Sports
If nothing else, fans took notice of the timing.
Tell Poole this is how it's done https://t.co/kRrPMhtMQY

— r/Warriors 🏆 (@GSWReddit) October 30, 2023
Hey Jordan Poole, I think this is what you were trying to do? 🤔 https://t.co/vePjnNjsSL

— Abeni Jewel (@AbeniJewel) October 30, 2023
That's how you do it Jordan 👌 https://t.co/UjB2upGCRE

— B_obblehead_47 (@b_obblehead_47) October 30, 2023
i remember JP's attempt 😂 https://t.co/1fUcczgMre

— jennn (@jennyrubyjjane) October 30, 2023